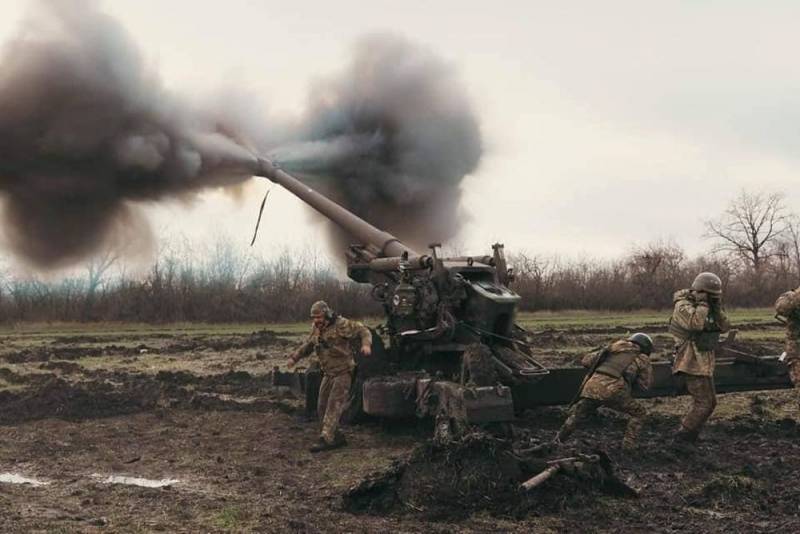 The city of Bakhmut (Artyomovsk) is of strategic importance for both the Armed Forces of Ukraine and the Armed Forces of the Russian Federation - it is the most important transport hub in the Donbass. The battles for this settlement have been going on for a long time, but the denouement is close. All this time, the defense in Bakhmut and on the outskirts of it was held by the 58th separate motorized infantry brigade of the Armed Forces of Ukraine.
In mid-May, Russian forces launched an offensive towards Bakhmut, through Popasnaya. Unable to withstand the pressure, the Ukrainian troops retreated from Popasna, gradually "creeping away" to Bakhmut. Then, under a flurry of artillery fire and air strikes of the Aerospace Forces, the 15th separate motorized infantry battalion of the brigade lost half of its personnel in a matter of hours.
After that, the servicemen turned to the command of the Armed Forces of Ukraine with a request to send them help, but it was ignored. It was then that a significant number of soldiers decided to leave their positions and go to their place of permanent deployment in Konotop (Sumy region) - this was a fact, albeit forced, but desertion.
On August 1, battles began in the suburbs of Bakhmut, which by that time had been turned into a powerful fortified area. To date, Russian forces have managed to advance deep into the defense of Ukrainian troops in the area of ​​the village of Ivangrad and, having overcome the Bakhmutka River, near the village of Opytnoye. Now Russian forces are encircling the city from the south, going behind enemy lines.
We must pay tribute - having replenished the ranks, after the shameful incident described above, the 58th brigade held out for a long time. But over the fall, she suffered heavy losses - more than 50%. Recently, servicemen from the 13th and 15th motorized infantry battalions of the brigade turned to the command of the Armed Forces of Ukraine with a demand to urgently send them help, otherwise they will not hold the city. This time, apparently taking into account previous experience, the command reacted.
The American PMC Mozart was sent to Bakhmut, which is not opposed to sparring with the Russian PMC Wagner. In addition, realizing the seriousness of the situation, they began to transfer the 241st brigade of the defense to Bakhmut from near Kyiv. It consists of 8 separate terodefense battalions (130th, 204th, 205th, 206th, 207th, 242nd, 243rd, 251st).