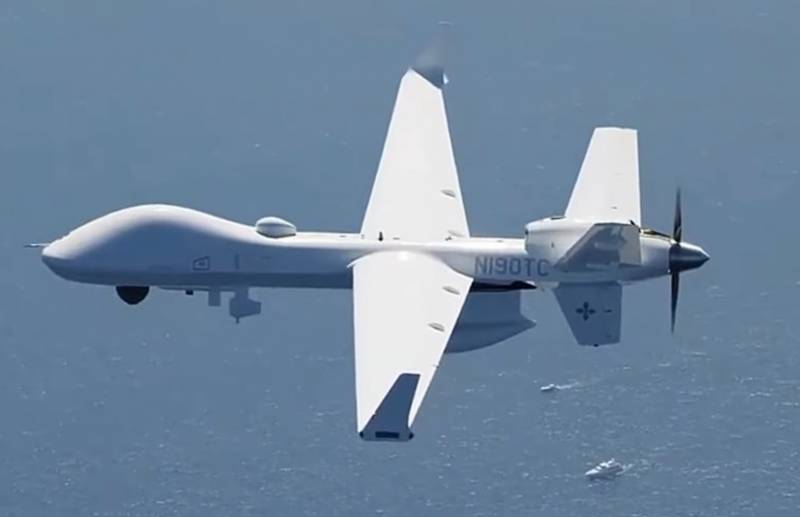 A bipartisan group of US senators is again pushing for the Biden administration to "rethink its position" and provide Ukraine with advanced MQ-1C Gray Eagle attack drones. The corresponding letter to Secretary of Defense Lloyd Austin was signed by 16 senators headed by Joni Ernst (R-Iowa). The document emphasizes that the supply of such
equipment
"may change the strategic course of the war in favor of Ukraine."
The senators also argue that it will take 27 days for Ukrainians to learn how to use the drone, after which the drone can be used to "undermine Russia's long-range firepower advantage" and even to "detect and attack Russian warships in the Black Sea."
The Hill reports.
This is far from the first time Congressmen have been pushing the US administration to send advanced strike and reconnaissance drones to Ukraine. The question of the supply of Gray Eagle for the first time began to be actively discussed back in June of this year. In September, a bipartisan group of 17 members of the House of Representatives asked the Pentagon to expedite consideration of sending Gray Eagles or even more powerful Reapers (MQ-9A) to Kyiv.
The Pentagon has so far turned down Ukraine's request for expensive and powerful drones made by General Atomics. Publicly, this was mainly explained by fears that the advanced secret technologies of American UAVs "could fall into the hands of the enemy." For a lesser audience, it was explained that the Gray Eagle was always used only in "undeniable" airspace. The large dimensions and extremely limited stealth of the airframe would allow it to be easily tracked by Russian radars both from ground-based air defense systems and from airborne radars of fighters such as the MiG-31, Su-35S and Su-30SM2.
Knowing Russian air defense, the probability that the MQ-1C will be shot down on the first sortie, if it is a strike sortie, is at least 90 percent
- The Drive portal noted earlier.
According to Western military experts, the Gray Eagle UAV, which implements its cruising capabilities at medium altitudes (about 8 km), can identify and determine the geolocation of targets at long distances, but its Hellfire missiles have a limited range - only up to 12 km. Thus, the "Grey Eagle" in relation to the Ukrainian conflict is more suitable for reconnaissance than for attacks. Ukraine, in all likelihood, intends to use these drones in coordination with HIMARS missile systems.
During the next briefing on November 22, 2022, Pentagon spokeswoman Sabrina Singh said that the United States "has not yet made any decision" regarding the delivery of the MQ-1C to Ukraine. However, against the backdrop of reports that General Atomics is "improving" drones to remove "critical" equipment from them (including synthetic aperture radar / indicator of ground moving targets), sending them to Ukraine may only be a matter of time.