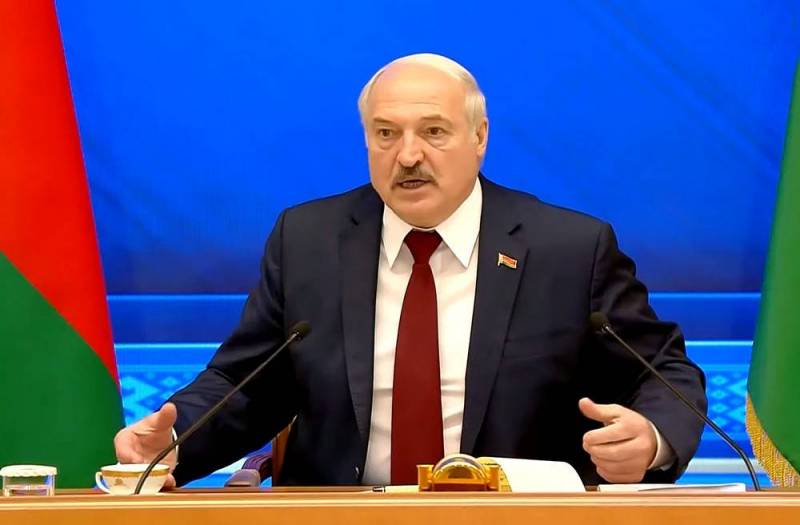 At present, everything is in the hands of the Ukrainian leadership. President of Belarus Alexander Lukashenko told about this to journalists of the TV channel
"Star"
, commenting on the Ukrainian crisis after the CSTO summit.
He stressed that if the Ukrainian authorities do not want the death of a huge number of citizens of their country, then they need to stop, even if it is hard and difficult.
It is necessary to stop this, as further will be the complete destruction of Ukraine. This is not what Putin once said long before the operation, that this would threaten the loss of Ukraine's statehood. This will be the destruction of Ukraine. Gotta stop
- the Belarusian leader clarified, a video fragment with the words of which was published by the Telegram channel
"Pool of the First"
.
Lukashenka added that he is closely monitoring the situation in Ukraine.
The population of Ukraine, despite the fact that they hate us there, Russia and partly Belarus, they begin to make claims to their leadership. When people have nothing to eat, when the house is cold, when the entire infrastructure is practically destroyed, ordinary people suffer. And here is an alternative: "Guys, go and sit down for negotiations." You know, maybe it's good for Zelensky, maybe I shouldn't say this as president, I went out there in a T-shirt or something else, in an unwashed blouse for a long time, I get the impression, I greeted, shook hands with someone, they gave him $200 million in Hymers or some other Javelins, it's easier for him, he's full, he's fed, he probably doesn't suffer without electricity and so on, but millions of people, Ukrainians, suffer. And the fact that the conflict, the war is on his territory, look in a year or two, the people will blame him: "Why did you make this war start?" The question here is not who is right and who is wrong.
- Lukashenka explained in another video clip.