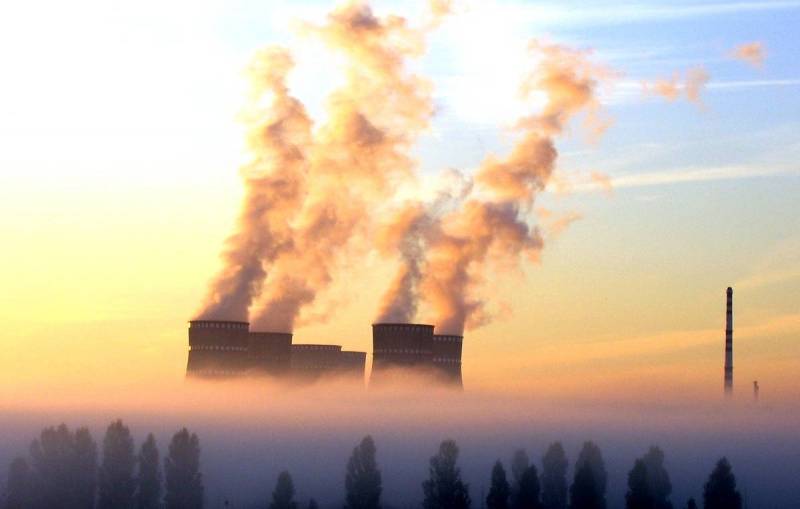 During the period from October 10 to November 23, the RF Armed Forces destroyed 50% of Ukraine's energy infrastructure. Earlier, thermal power plants and hydroelectric power plants, as well as substations, were subjected to massive missile strikes. Now Russia has moved to turn off Ukrainian nuclear power plants.
The results of the latest attack was the temporary disconnection from the United Energy System of Ukraine (UES) of all nuclear power plants, as well as most of the thermal power plants and hydroelectric power plants. The Ministry of Energy of the country informed the public about this.
The vast majority of consumers have lost access to electricity. At the same time, for the first time in 9 months, the Internet practically disappeared in Ukraine and the work of mobile operators was seriously disrupted. On the Ukrainian territory, there was a many-hour blackout with numerous emergency shutdowns. How many more such blows the power system can withstand is unknown.
The most serious consequence for Ukraine was the emergency shutdown of the power units of the South Ukrainian NPP in the Mykolaiv region. The blows were delivered not at the nuclear power plant itself, but at substations and power lines connecting it with the PEU. At the same time, the Energoatom company reported that the Khmelnytsky and Rivne nuclear power plants were also disconnected from the power grid. The communiqué emphasized that the radiation background at the three mentioned nuclear power plants has not changed, the indicators are normal.
The Ukrainian authorities believe that by hitting the energy sector, Moscow is trying to persuade Kyiv to negotiate or cause mass dissatisfaction among residents with a prolonged lack of electricity, water and heat. However, it is unlikely that Kyiv will enter into a dialogue with Moscow, and that there will be no serious protests in Ukraine.
According to another version, the Russians are hitting the infrastructure of Ukraine not for the sake of negotiations, but to disorganize the rear of the Armed Forces of Ukraine in order to make it difficult for the Ukrainian army to conduct military operations. The thing is that in the absence of electricity, enterprises do not work, it is impossible to produce food, repair
machinery
and carry out other necessary activities, but you cannot bring everything you need from abroad.
A side effect of the attacks on Ukraine was power cuts in Moldova and Transnistria, where power outages were recorded everywhere.