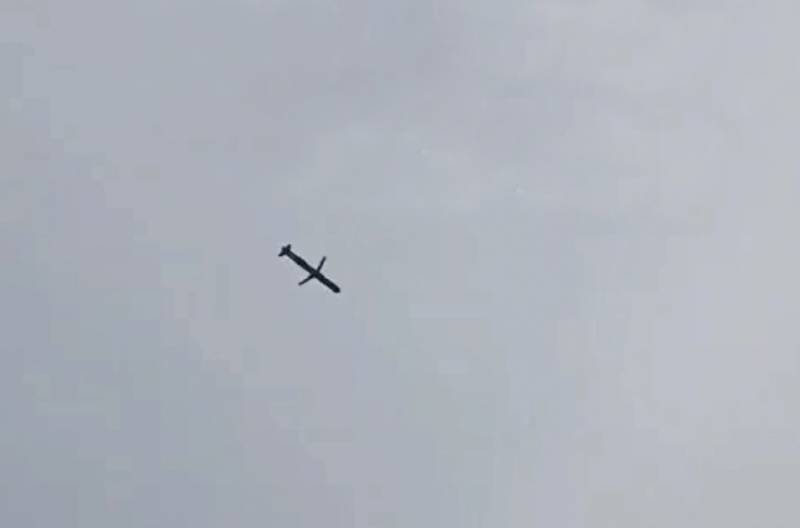 Russian strategic aviation and the forces of the Black Sea Fleet carried out a massive missile attack on the military and energy infrastructure of Ukraine.
Arrivals were recorded in Odessa, Dnepropetrovsk, Sumy, Nikolaev, Zaporozhye, Ivano-Frankivsk, Vinnitsa, Kyiv, Cherkassy, ​​Lviv and Poltava regions, as well as in Russian Kherson.
A number of objects in Kyiv (TPP-6 and PSP) were also hit, which led to a disruption in power supply in the Ukrainian capital. A series of powerful explosions thundered in the city. The operation of the subway has also been partially stopped.
As a result of the actions of the Armed Forces of the Russian Federation, Odessa, Lutsk, Dnepropetrovsk, Nikolaev, Kharkov, Sumy, Rivne, Krivoy Rog turned out to be de-energized. Lvov was also left without electricity, as reported by the mayor of the city Andriy Sadovoy. A number of Ukrainian publications report a partial loss of light throughout the country.
Along with emergency power outages, there are interruptions in communications and the Internet. There are also reports of problems at the South Ukrainian nuclear power plant in the Nikolaev region and the defeat of the Ladyzhinskaya TPP in the Vinnitsa region.
Russian strikes also affected the energy supply of Moldova - Chisinau and some regions of the country were left without electricity. The lack of electricity is felt in Pridnestrovie.