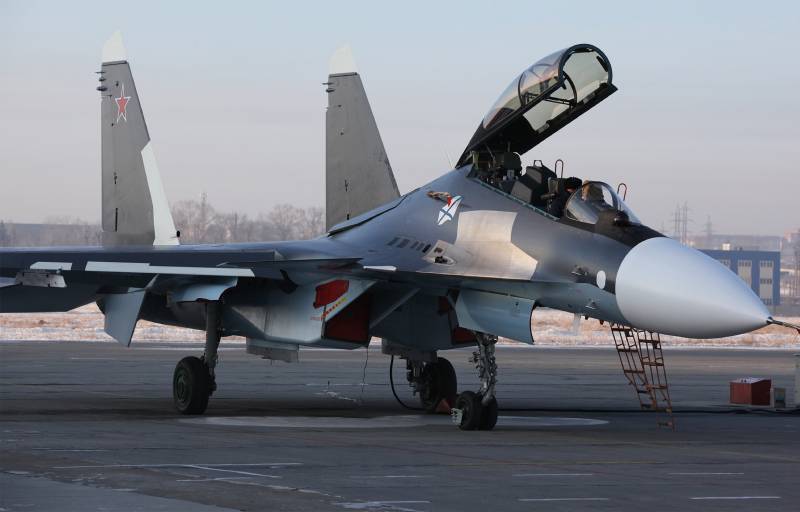 The United Aircraft Corporation announced the transfer of a new batch of modernized Su-30SM2 fighters, assembled at the Irkutsk Aircraft Building Plant, to the Russian Ministry of Defense. The deep modernization of the Su-30 to the SM2 version brought the aircraft closer in terms of characteristics to the more modern Su-35S, Military Watch Magazine writes about this.
According to MW, the main feature of the CM2 modernization package is the equipping of fighters with AL-41 engines developed for the Su-35, which replaced the previous AL-31FP. Due to the ability to change the thrust vector in flight, the Su-30SM2 is considered one of the most maneuverable fighters. In addition to the engine, the aircraft of the new batch received new avionics and an expanded range of weapons.
The modernization, carried out on the instructions of the Russian Ministry of Defense, increased the combat capabilities of the aircraft. In particular, the range of detection and identification of air targets has been increased. New fighters are equipped with guided weapons with a range of several hundred kilometers
- reports the publication MW.
In the next batches, the Su-30SM2 can also be equipped with the latest Irbis-E-type AFAR radars for detecting and destroying fifth-generation fighters. The new modification is a development of the Su-30MK version, well known outside of Russia. Large batches of these fighters were purchased by India and Algeria. MW experts have already noted that the Su-30MKA of the Algerian army are the most dangerous and combat-ready fighters in Africa.