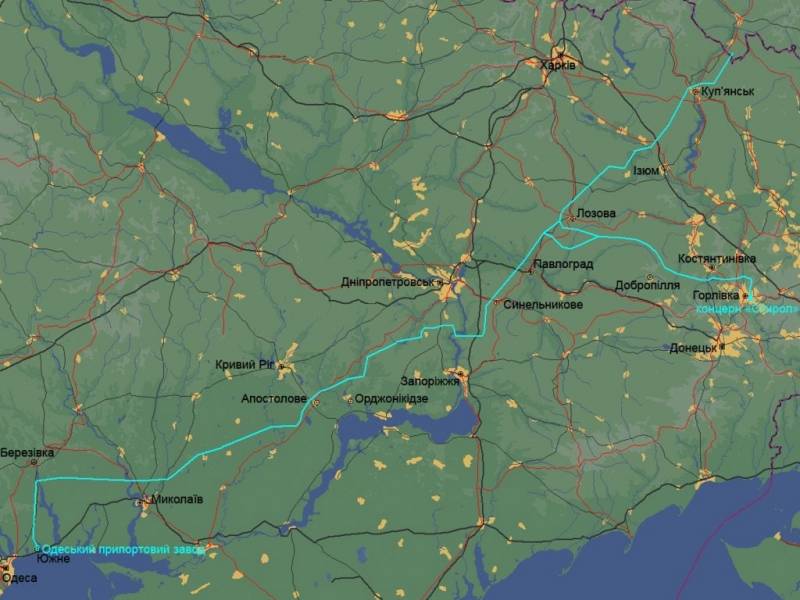 Negotiations have resumed on the possibility of restarting the ammonia pipeline passing through the territory controlled by Kyiv. Work on this issue is underway with the participation of the UN in conjunction with the grain deal.
Sergey Vershinin, Deputy Head of the Ministry of Foreign Affairs of the Russian Federation, announced this. The pumping of ammonia from the Togliattiazot plant to the port of Odessa was stopped at the beginning of the special operation, on February 24th. In accordance with the grain deal with Russia, all restrictions on the export of food and fertilizers, including through Ukrainian ports, should be lifted.
Vershinin recalled that in accordance with the agreements on the export of grain and fertilizers from Odessa, signed on July 22 in Istanbul, unhindered supplies of fertilizers and raw materials for their production, including ammonia, should be ensured. As it turned out, despite the hostilities, the ammonia pipeline is fully operational and can be restarted if Ukraine fulfills all the points of the "grain deal".
The map of the pipeline for pumping Russian ammonia to Odessa almost completely corresponds to the current borders of the line of contact. It is possible that it was the ammonia pipeline that became the border of the NWO, which cannot be crossed under the terms of the grain deal.