Recently we
considered
the question is what caused the excitement of the foreign currency among the Russians, and why they needed a whole mountain of money in August 2018. Then it was about the tourist season, when crowds of Russians "languishing" from the ongoing sanctions of the United States "rushed" to rest abroad. Now we will talk about the domestic Russian mortgage market, which recorded yet another record high.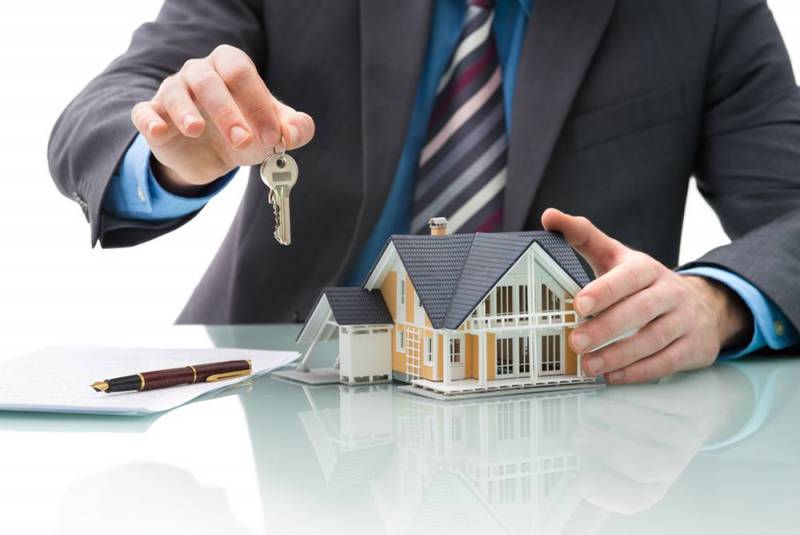 So, for the nine months of 2018 (the period from January to September inclusive), Russian citizens took more than 1 million non-cheap mortgage loans. The total amount was breathtaking, 2,1 trillion. rubles, which is more than for the whole of 2017 (2,02 trillion rubles). For clarity, 44% of all loans in Russia (in general) are just a mortgage. This is an impressive achievement, after which any talk of "bending" Russia looks simply ridiculous.
After all, it is not difficult to guess that mortgage loans are not distributed just like that. A person receiving such a loan should at least have a decent income statement. Otherwise, getting such a loan is not realistic. For fun, you can try.
At the same time, Russians are not particularly embarrassed by the rather high mortgage rates. The average rate is 9,6%. Moreover, it can still grow during the year by 0,5 - 1 pp (percentage point). This, of course, is much and much more expensive than in the West. But Russians have been taking such loans for years. And something is not heard of the overwhelming seizure by lenders of real estate from citizens. Yes, there are such cases, but against the general background they are single. This means that people have a job and they pay these loans along with interest, even if bonded. By the way, in Ukraine, the mortgage rate ranges from 17% to 24,5%. This is so for understanding.
According to the statement of the Deputy Minister of Construction and Housing and Public Utilities of Russia Nikita Stasishin, the national program "Housing and Urban Environment" contains an average mortgage rate of no higher than 8% by 2024. In addition, the head of the Central Bank Elvira Nabiullina also said that mortgage rates in the medium term could drop to 7-8%. Without a doubt, this should please citizens. After which the mortgage market will break another record.