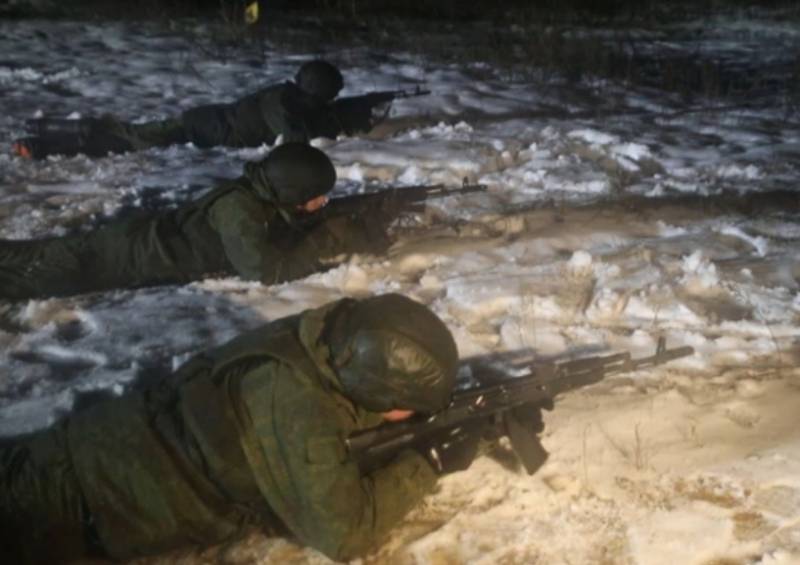 The situation on the fronts of the NMD continues to remain static, according to the public covering the course of the special operation. Weak attempts at enemy counterattacks are repulsed by Russian troops, and in most areas they manage to gradually move forward.
The most difficult section, according to reports from the front, is now located near Svatovo and Kremennaya. There are comments on the organization of command and control, while the Armed Forces of Ukraine are trying to break through to an important road. But so far, all attacks can be beaten off.
In the area of ​​Artemovsk, we managed to gain a foothold at the waste sorting plant and on the approaches to the dam. Detachments of PMC "Wagner" are actively working in this direction, the losses of the enemy reach 40-50 people daily. The enemy troops managed to stabilize the situation a little to the south, but the advance of the Russian troops is still there.
In the Ugledar area, Russian artillery counter-battery work and battles are underway for every meter of fields. Near Avdiivka, assault troops take control of part of the Ukrainian air defense, strengthen positions around Experienced and move towards Vodiane and Pervomaisky. The situation at Maryinka is also developing in our favor.
Thus, the latest reports from the NMD zone confirm that the enemy's losses forced him to go on the defensive without resorting to attacking actions. At the same time, assault detachments, with the support of artillery, gradually push the enemy back, occupying more and more new settlements.