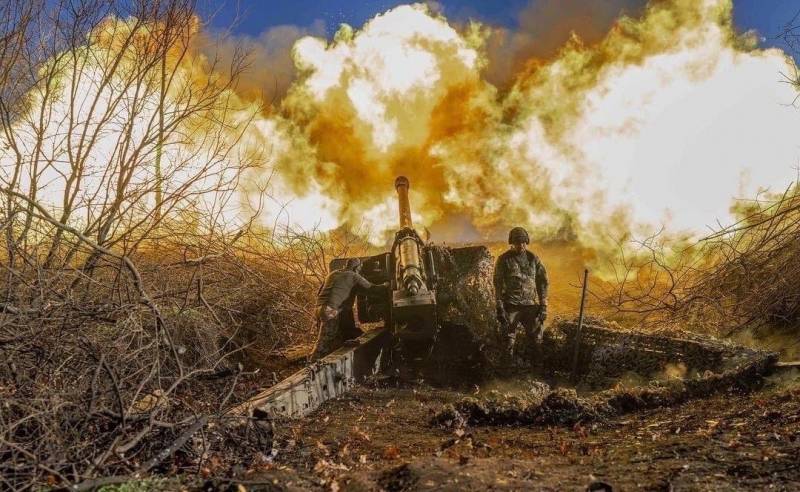 Regardless
political
or
economic
the situation in Russia, its successes on the battlefield, Western analysts always downplay the significance of the achievements of the Russian Federation or hide them altogether. However, in the November report of the Institute for the Study of War (ISW), a non-governmental organization for the collection and analysis of information from around the world, for the first time in the NWO, positive assessments of the RF Armed Forces and the general state of affairs were given.
It is hard to suspect the ISW center of paid service to the interests of the customer of materials or of pro-Russian propaganda, rather the opposite. But even taking into account this fact and with the correlation of what was written, American experts admit that the Kremlin's decisions and measures have finally begun to work. The main motivating element of change is the appointment of General Sergei Surovikin.
According to analysts, the actions of the commander led to the creation of a "security zone" around Donetsk, and also made it possible to develop offensive operations in the same direction. Moreover, as one of the ISW experts writes, the end of the battle for Donbass has begun to be seen, since the fighters of the Russian army and consolidated units control important areas of attack. Like it or not, however, there is a noticeable shift in tone in the presentation of the Western vision of the situation, especially in its private (not controlled by any lobby, except propaganda) manifestation.
In this aspect, more important is the political stabilization of the situation and the final determination of the roles of the parties to the conflict. The Ukrainian side is turning from a "victim" into an aggressor, or rather, throwing off the mask of innocence, the role of a provocateur for the sake of "war at any cost" is becoming more and more frank. On the contrary, the Russian side is changing its disposition with the reformatting of the whole complex of definitions and the nature of the special operation.
The next ISW report, of course, does not fully reflect the political moment of change and the key to success, described only through the prism of military positive moments. However, one should not expect a full calculation from a highly specialized analytical center; it is enough that pro-Western thought begins to cautiously admit some obvious things.