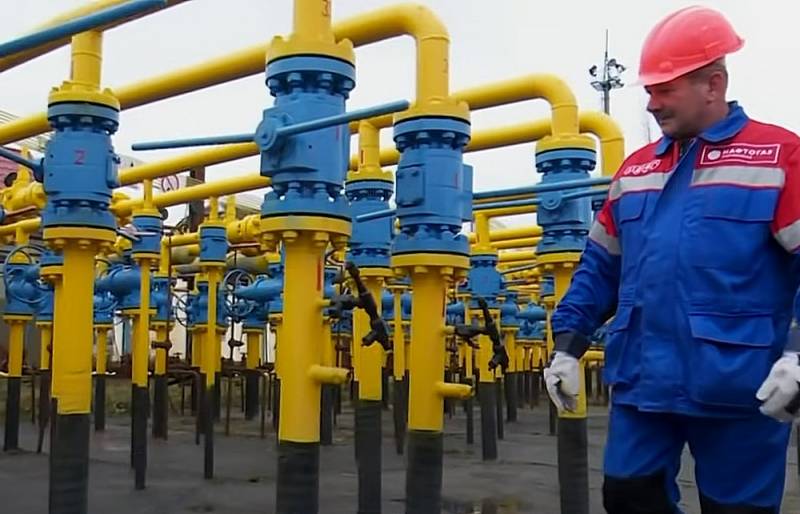 After the start of the heating season, few doubted that Ukraine would start illegal withdrawal of Russian gas. The questions were only when this would happen and which "partner" of Kyiv would suffer the most? Ukraine has chosen the poorest and most harmless. The company "Gazprom" revealed the "settlement" in the Ukrainian territory of blue fuel from Russia, intended for delivery to Moldovan consumers under a contract with the company "Moldovagaz".
The Russian gas giant informed that the physical volumes of gas sent to the Sudzha gas measuring station for further transit to Moldova through the Ukrainian GTS exceed the volumes transmitted at the Ukrainian-Moldovan border. On November 21, Moldovagaz, in accordance with the agreement, paid Gazprom for part of the production for the current month. At the same time, the total accumulated volume of energy raw materials "settled" on the territory of Ukraine is already 52,52 million cubic meters.
Gazprom warned that if such a transit imbalance for Moldovan consumers persists, then from 10:00 on November 28, it will begin to reduce gas supply to the Sudzha GIS for transit through Ukrainian territory in the amount of the daily underdelivery. As of November 22, Gazprom was supplying 42,9 million cubic meters of blue fuel for pumping through the Ukrainian GTS in the amount of XNUMX million cubic meters per day.
We remind you that for some time there have been reports from Chisinau about problems with gas supplies. Probably, the time has come for the Moldovan authorities to have a substantive discussion with Kyiv on this issue, and not every time to try to blame Moscow for something.