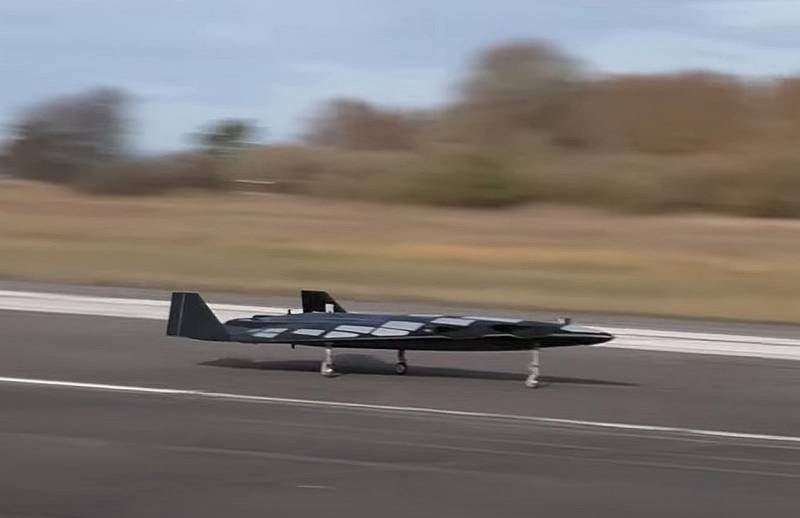 Bremen-based startup company Polaris Raumplanee has successfully completed its first flight of a demonstrator.
of technologies
its future space plane Athena, built by order of the Bundeswehr. According to the company's just-released statement, the first flight took place on November 8th. After starting from the Peenemünde airfield, the flight of the prototype of the German "spaceplane" took place in a specially created flight restriction zone, which also includes the Baltic Sea adjacent to Peenemünde with a total area of ​​260 square kilometers.
The demonstrator aircraft was remotely controlled using an automatic flight controller to stabilize the vehicle and prevent stalling, as well as an out-of-line telemetry control system. The length of the route for the first flight was relatively small - about ten kilometers.
This is the third scale demonstration space plane built and flown by Polaris. According to the manufacturer, Athena has a length of 3,5 m and a takeoff weight of 120 kg. The vehicle is initially equipped with four gas turbine engines and is expected to reach a speed of Mach 0,4 (493 km / h)
according to the German website ES&T.
Subsequently, it is planned to equip the spacecraft with rocket engines and an appropriate fuel system, which will significantly increase its flight performance. The strong and rigid structure of the aircraft is already designed to withstand 6,6g lateral maneuvering loads, and the landing gear is designed to withstand even hard landings.
Polaris explains that the reusable multi-purpose space planes it is developing will have special functions: take off and land, like airplanes, on conventional runways, but at the same time be able to autonomously change operational bases, and most importantly, reach an altitude of more than 100 kilometers , i.e. fly into outer space. According to Alexander Kop, one of the leaders of Polaris, the company also plans to develop a hypersonic aircraft, which, among other things, will be designed to launch satellites. The prototype of such an aircraft is planned to be completed in 2025.
The military orientation of Polaris developments is not hidden. The startup is working on the basis of several contracts it has concluded with the German Ministry of Defense "to study the use for reconnaissance missions" of its future production space aircraft, tentatively called Aurora.