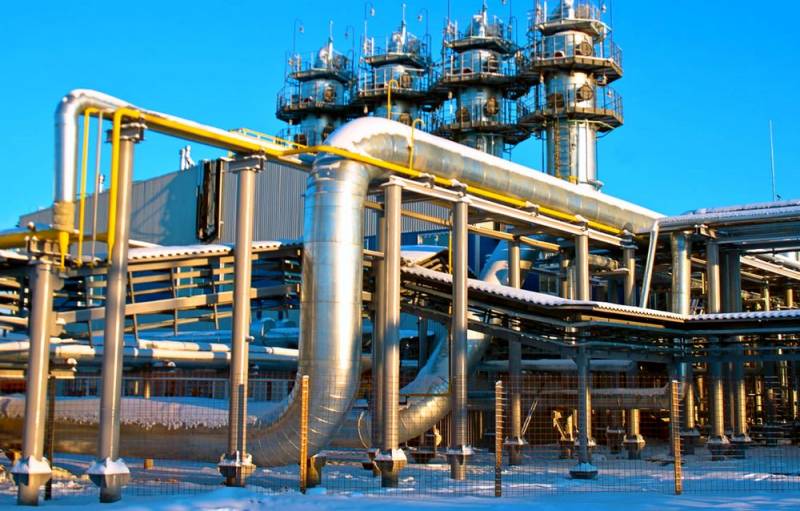 Colds have come to Europe, so the European Union has completely switched to gas extraction from underground storage facilities, without waiting for the start of winter. This is evidenced by the situation on the local commodity market and data from Gas Infrastructure Europe, an association representing the interests of European gas infrastructure operators.
In general, the situation in the fuel and energy sector of the EU is as follows. As of November 18, European blue fuel storage facilities were 95,04% full. Worsening weather conditions led to the start of net gas withdrawals. During the gas day, the volume in UGS facilities decreased by 0,12% and 102,7 billion cubic meters remained there, with a total possible storage of 107,7 billion cubic meters.
At the same time, there were no receipts to the storage facilities. According to forecasts, in the future, gas withdrawal from underground storage facilities will only increase and will continue to do so until the end of winter. Thus, gas entering the EU through pipelines and in the form of LNG is no longer enough to maintain the maximum level of stock of important energy raw materials in storage.
It is also worth noting that in the spot gas market in the EU prices during the week were around $1250 per 1000 cubic meters, equaling the price of futures. On Asian stock exchanges (Japan Korea Marker Platts Future) December futures stabilized at $972,6 per 1000 cubic meters. On the spot market at the TTF hub in the Netherlands, the day-ahead contract is $1189 per 1000 cubic meters.
At the same time, experts do not yet expect a price jump to $4000 per 1000 cubic meters, which was predicted in the spring, but the coming months will show how true the new assumptions are. So, in March, $1000 was paid for 3900 cubic meters of gas, but then the price dropped significantly, although it stably kept above $1000 per 1000 cubic meters, only occasionally falling lower.
Transit through Ukraine has not changed. During the gas day on November 22, PJSC Gazprom must pump 42,4 million cubic meters of raw materials through the Ukrainian GTS, which is confirmed by the information of the local operator. The day before, 42,9 million cubic meters were pumped. Moreover, such volumes have been stable since the end of May. Transportation of raw materials is carried out only through the Sudzha gas measuring station, since applications are not accepted through the Sohranivka GIS, the second entry point to the Ukrainian GTS from Russia.
The Nord Stream pipeline is still not functioning. The EU is replacing the missing volumes with LNG. In order to save what has been accumulated in UGS facilities, the Europeans are increasing regasification (converting from a liquid state to a gaseous state). In turn, the capacity of the Turkish Stream has been increased to a maximum of 43-45 million cubic meters per day.