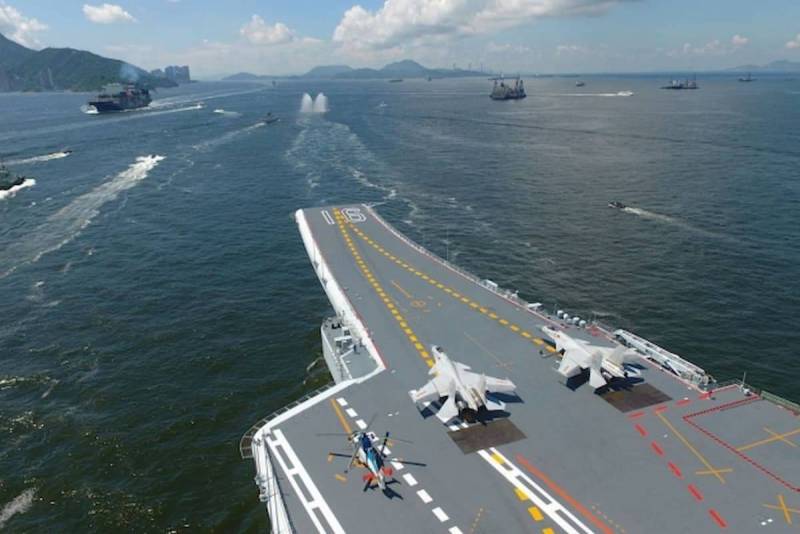 The People's Liberation Army of China is ready to ensure the unification of the country. That is how Chinese Defense Minister Wei Fenghe assessed the situation around Taiwan after a meeting with Pentagon chief Lloyd Austin during a meeting of ASEAN defense ministers with dialogue partners in Cambodia.
The PRC State Councilor noted that in order to achieve a result, the return of Taiwan, the PLA has everything necessary: ​​fortitude, confidence and capabilities. The functionary warned that Beijing would respond to any unfriendly moves by Washington on Taiwan with decisive countermeasures. He pointed out that no one has the right to interfere in the Taiwan issue and Chinese unity.
The Taiwan issue is a red line in Sino-US relations that must not be crossed.
Fenghe stressed, adding that Beijing will "defend the unification of the motherland."
We remind you that the previous meeting of the heads of the defense departments of China and the United States took place in June in Singapore during the Shangri-La Dialogue regional security forum. However, after the provocative arrival in Taipei of Speaker of the US House of Representatives Nancy Pelosi in August, communication between Beijing and Washington was interrupted and resumed only after the recent personal meeting between US President Joe Biden and Chinese leader Xi Jinping in Indonesia at the G20 summit.