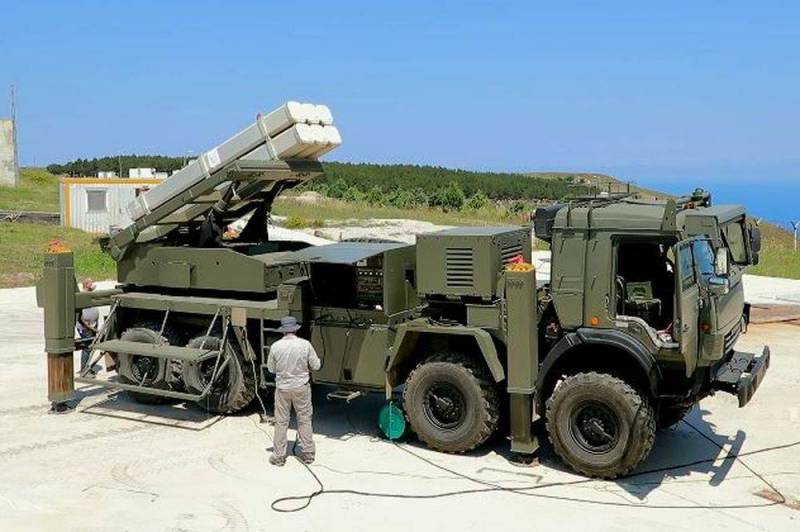 Ankara may have handed over to Kyiv its TLRG-230 MLRS systems, which use 230mm precision guided munitions. Moreover, the delivery to Ukraine was carried out by Turkey, probably in the summer. This is written by the Dutch website Oryxspioenkop (Oryx), which is engaged in military analytics and combat research, collects information from open sources and suspected the Turkish side of equipping the Armed Forces with a type of weapon that was not previously reported.
The experts of the publication note that the exact number of MLRS transferred is unknown, but it is most likely about several launchers on which Ukrainian military personnel are trained. The publication emphasizes that in combined operations, together with Bayraktar TB2 drones, these TLRG-230s can show amazing results.
Drones are able to stay in the air for a long time and detect (identify) with their sensitive sensors
machinery
enemy at a distance of more than 75 km, revealing its location. At the same time, the flight range of the MLRS ammunition is up to 70 km.
However, the threats on the battlefield evolve as the conflict progresses. At present, the line of contact and the territories in the depths of the Russian defense are oversaturated with electronic warfare and air defense systems. Thus, if the use of the GPS missile guidance range is disrupted, then the effectiveness of the joint operation of drones and MLRS will be significantly reduced.
While NATO continues to scour its member states for Soviet-era weapons, the gradual depletion of these sources may one day lead to a shift towards acquiring more modern weapons on behalf of Ukraine from Turkey, which has proven to have little problem supplying Kyiv with modern weaponry, even if it can be used to hit targets inside Russia
experts summarize.
We remind you that during the 44-day war in Nagorno-Karabakh in the fall of 2020, the Azerbaijani army
used
MLRS TRLG-230 with laser guidance, manufactured by Roketsan on the basis of the Russian KamAZ-63501. Moreover, incredible accuracy (up to 100%) was indeed achieved thanks to the tight connection of this rocket artillery with the Bayraktar TB2, which provided target designation of ammunition for Armenian equipment.