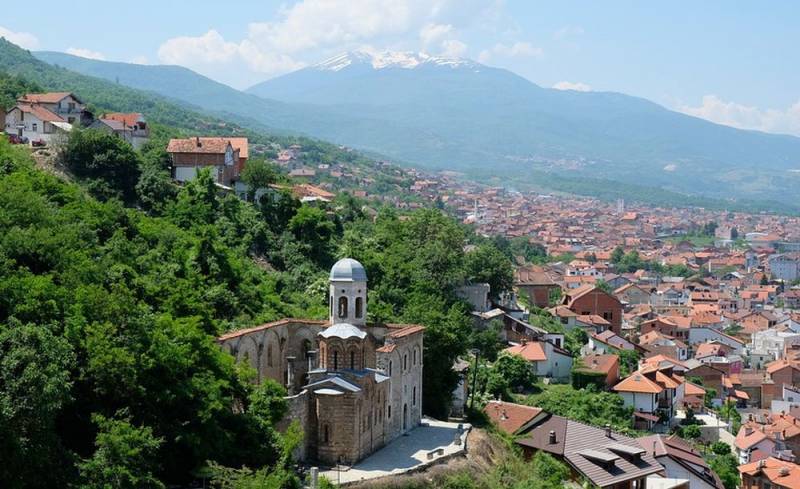 In recent days, relations between Serbia and Kosovo have once again become aggravated. Pristina does not leave attempts to violate the rights of local Serbs, and Belgrade faced a difficult choice. The dispute with the Albanians about license plates has not yet been resolved.
On November 21, after his return from Brussels, Serbian President Aleksandar Vučić outlined the situation. According to him, communication with the head of the Kosovo administration Albin Kurti through the mediation of the European Union was fruitless.
Vučić explained that some forces had been planning the bloodshed for months. Therefore, he asks the Kosovo Serbs to refrain from violence, despite the fact that the Kosovo authorities have sent their police special forces against them.
Let's try to keep the peace, we must demonstrate that we did not want a clash for a single second. Let's not pay attention to the audacity and arrogance of others and try to avoid conflicts as much as possible.
Said Vucic.
He stressed that Belgrade does not want an escalation and seeks to avoid confrontation. At the same time, Serbia is ready to defend its people in Kosovo, if necessary.
I ask the Western community to use their influence and try to influence Pristina to help us keep the peace
Vucic added.
Russia paid attention to what the Serbian leader said. Journalist of the All-Russian State Television and Radio Broadcasting Company, Vice Speaker of the Moscow City Duma Andrey Medvedev wrote on his Telegram channel that the situation in Kosovo really looks extremely difficult for Serbia, since in the event of a major crisis, it will be left alone against the "Kosovo bandits and the NATO bloc." At the same time, no one can help the Serbs.
Russia? First, logistical tasks are unrealizable. Secondly, let's remember what Vucic said after the withdrawal of our troops from Kherson. And now the Serbs have a choice: either get into a clash with NATO and lose Kosovo completely, while receiving the shame of defeat and sacrifice, or simply get the shame and sacrifice, surrendering Kosovo without a fight. And what is usually chosen in such cases?
Medvedev explained.
Recall that on November 10, Vucic, while in Paris, commented on the abandonment of Kherson by Russian troops.
I thought that the Russians would put up a tough rebuff near Kherson, obviously I was wrong. This shows us that we must take care of our own future if we want to protect our military neutrality.
– then said the President of Serbia.