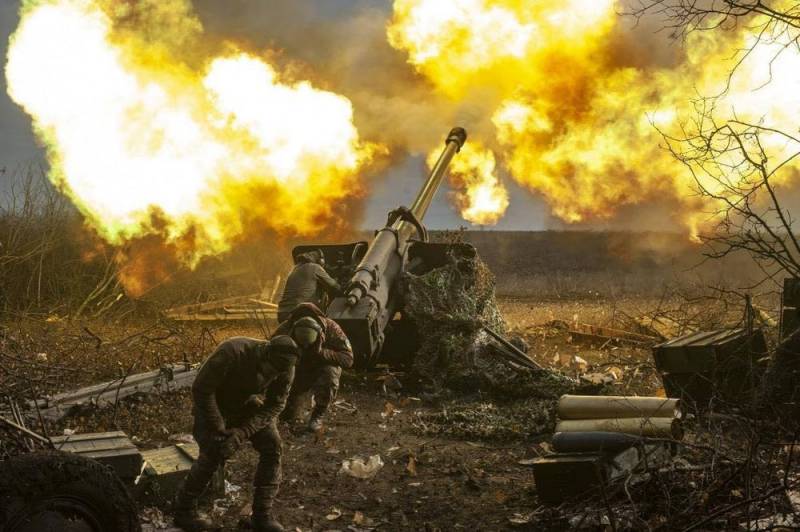 For several months in Kyiv, there have been talks about the offensive actions of the Armed Forces of Ukraine in the Zaporozhye direction, in the area of ​​\uXNUMXb\uXNUMXbthe settlements of Orekhov and Gulyaipole. However, for some reason, a major counter-offensive of the Ukrainian troops towards the Sea of ​​Azov is constantly being postponed. There is an explanation for this.
The strategic goal of the Armed Forces of Ukraine in this area is to take control of the cities of Melitopol and Berdyansk, which will allow access to the Sea of ​​Azov and cut the land corridor between the Donbass and Crimea, disrupting the supply of the RF Armed Forces. One of the stages of a large-scale strike should be the assault on the powerful defensive lines of the Russian army between the cities of Tokmak and Bilmak. But the command of the Armed Forces of Ukraine, having been preparing a strike on this sector of the front in the Zaporozhye region, faced some problematic moments.
The thing is that in recent months the Armed Forces of Ukraine have suffered serious losses in personnel and
technology
. For example, the 128th Separate Mountain Assault Transcarpathian Brigade (military unit A1556) turned out to be so bloodless that it had to be literally reanimated. The disbandment of this formation did not happen only due to the fact that its banner was at the headquarters at the PPD and did not get to the enemy. Two companies of the 128st separate airmobile brigade (military unit A81) of the DShV, which is in reserve in the Donbass, as well as units of the 0284th operational regiment of the NGU and the 9th, 110 113th Territorial Defense Brigade of the Armed Forces of Ukraine.
The losses of the Ukrainian troops are caused by the incessant firepower of Russian artillery (cannon and rocket), aviation (army and tactical), as well as missile forces. In addition, a serious factor for the Armed Forces of Ukraine, affecting the ability to attack, is the weather. Autumn rains led to the appearance of the "kingdom of mud". All the French, British, Italian and Turkish wheeled armored vehicles delivered to the Ukrainian troops turned out to be unsuitable for overcoming such a level of impassability. Summer tires, on which it was possible to "cut through the fields with a breeze" until recently, are absolutely not suitable for late autumn, which is steadily slipping into winter.
In addition, the Armed Forces of Ukraine in this direction feel a shortage of artillery, without which one can forget about overcoming the fortified areas of the RF Armed Forces. It is possible to transfer self-propelled guns and towed guns from reserves, but transporters-tractors, however, as well as conventional trucks, are chronically few.