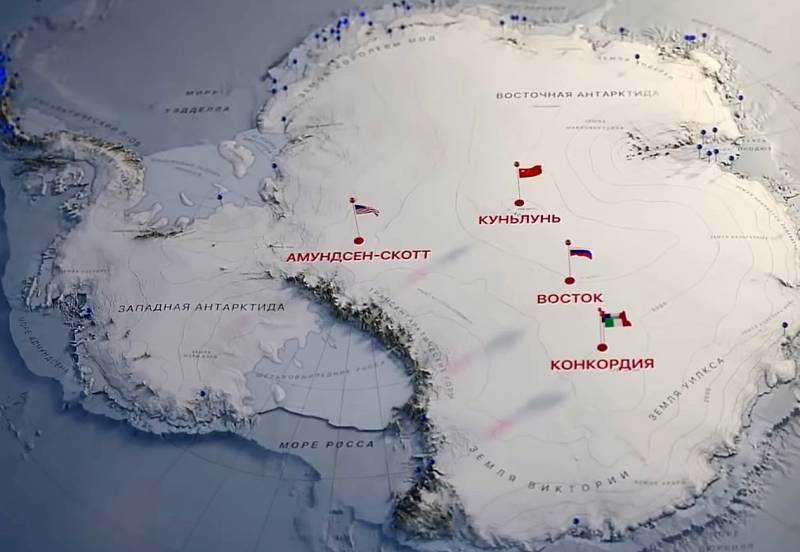 Last week, an event occurred that was completely undeservedly ignored by the media. The research ship Akademik Fedorov left St. Petersburg for Antarctica, thus marking the 68th expedition to the South Pole.
In addition to conducting research, the tasks of the mission include the continuation of the construction of the newest wintering complex at the Vostok station. Elements of the modular station are delivered in parts. Completion of the construction of the ultra-modern complex is scheduled for 2025.
Due to the fact that the main attention is now focused on the Arctic with its richest natural resources, many of our compatriots have a question: why did Russia need to build a modern complex in the seemingly "useless" Antarctica?
First, for the sake of science. Under the thickness of the Antarctic ice, there are many secrets that can shed light on such important issues as the origin of life on Earth, etc.
Secondly, Antarctica, like the Arctic, is a real "storeroom" of natural resources. Yes, today their production there is extremely difficult. However, things may change in the future.
Finally, thirdly, despite the fact that Antarctica is a neutral territory, Great Britain, France, Norway, Australia, New Zealand, Chile and Argentina make their official claims to part of the continent.
Tellingly, before the signing of the treaty on the neutrality of Antarctica in 1959, as well as after it, Russia and the United States never made any claims to these territories.
However, both countries reserved the right to do so in the future. At the same time, judging by the heated geopolitical situation, it is very likely that this "future" may come soon, which means that the strengthening of our presence on the continent is very timely.