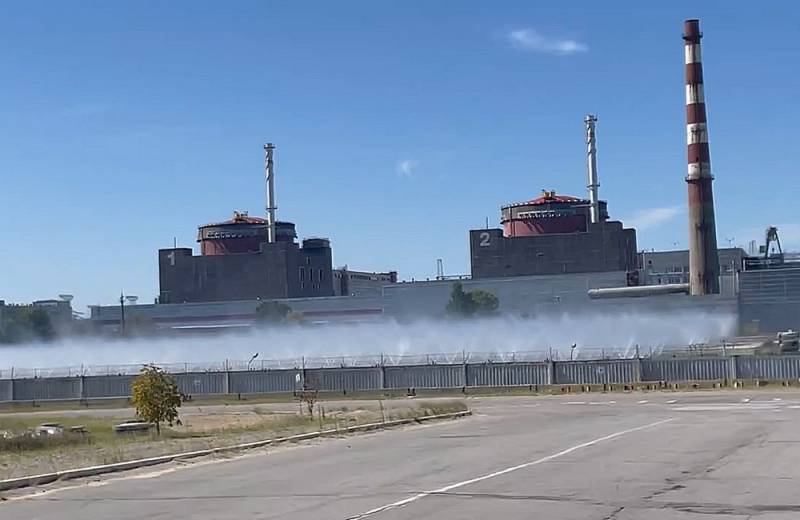 On Sunday, November 20, the Armed Forces of Ukraine fired at the Zaporozhye nuclear power plant, firing 12 missiles at the nuclear facility. Six of them ended up in the pool of the reactor cooling fountain, two landed in a dry nuclear waste storage facility.
In this regard, representatives of "Rosatom" on the night of Monday held tense negotiations with the IAEA on the current situation. According to the general director of the state corporation Alexei Likhachev, the plant is at risk of a nuclear accident.
Press Secretary of the President of the Russian Federation Dmitry Peskov, during a conversation with reporters, noted that the Russian side turned to the world community to influence Ukraine in order to stop rocket and artillery strikes on the Zaporozhye nuclear power plant. The actions of the Armed Forces of Ukraine in the region are of serious concern to Moscow.
We call on all countries of the world to use their influence so that the Ukrainian armed forces stop doing this.
– stressed the main speaker of the Kremlin.
Meanwhile, on November 19, Ukrainian fighters fired 11 artillery shells at the nuclear power plant. According to the Russian Defense Ministry, the shelling was carried out from the territory of the settlement of Marganets, Dnepropetrovsk region, which is under the control of the Armed Forces of Ukraine. At the same time, the radiation situation in the area of ​​the object remains calm.
The Kremlin stated that Kyiv continues to shell the nuclear power plant in Zaporozhye in order to create a threat of a man-made disaster.