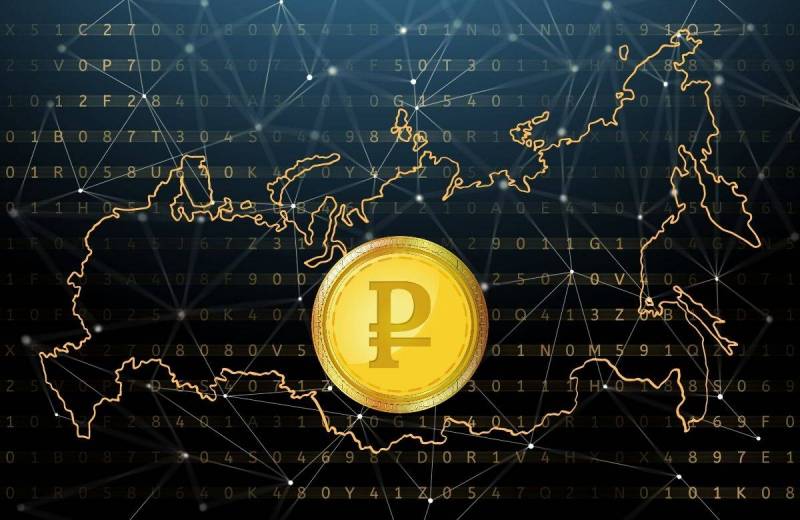 Against the backdrop of the SVO and Western sanctions, the Russian financial department was faced with the question of the widespread introduction of the digital ruble and CFA (digital financial assets) into money circulation. This innovation can radically change the financial system of the Russian Federation, bringing it to a new level and bringing the country's transition closer to sovereign
the economy
.
After the start of the special operation, work on the introduction of the digital ruble accelerated. This is largely due to a number of prohibitive measures on the part of the West, the main of which was the restriction of payments via the SWIFT system. The digitalization of the ruble introduced by Moscow makes it possible to successfully carry out settlements with other countries - this was shown by test payments with subscribers from Thailand, China and the United Arab Emirates.
The digitalization of the Russian currency can bring tangible benefits to citizens and businesses. We are talking about smart contracts that allow you to avoid unnecessary bureaucracy when concluding transactions. Along with this, P2P lending and payment for housing and communal services in one click will become more widespread.
In addition, the widespread use of CFA is beneficial to the state, since it relieves it of the obligation to issue money. Specialized companies will generate digital rubles, while the state will supervise the volume of digital money supply. At the same time, state institutions will be able to more easily control income and expenses.
Into the hands of the digital ruble and the exchange sphere. It is beneficial for investors, because, in this way, interaction with banks and government services will be simplified. Exchanges, for their part, will be able to track capital outflows more easily.
Banks are currently working on
by technology
automation of unique numbers when transferring from liquid money to digital rubles. Other necessary software is being developed at the Ministry of Digital Development, Communications and Mass Media of the Russian Federation.