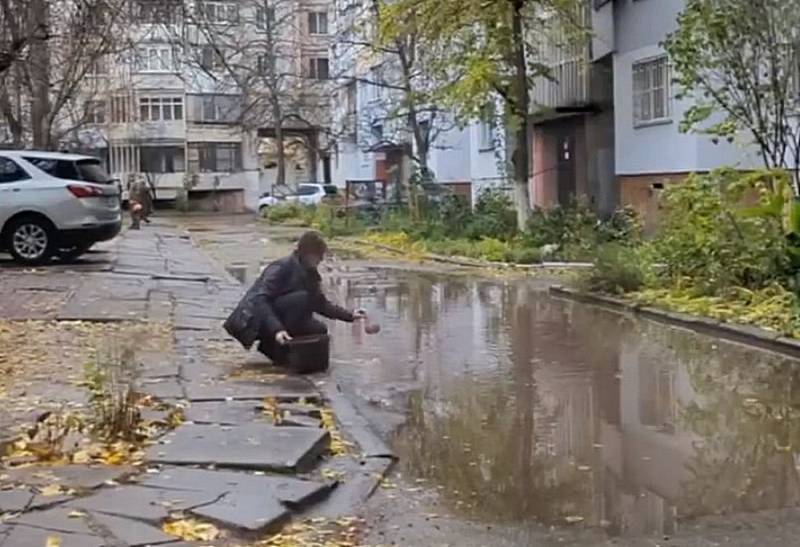 Citizens who did not want to evacuate from Kherson fully feel the "paternal care of Kyiv" and freedom in the Ukrainian sense. In a few days, the leadership of Ukraine, together with the Armed Forces of Ukraine, brought the city to the brink of a humanitarian catastrophe.
Eyewitness videos prove that while Kyiv paints a rosy picture of festive events on the occasion of the "liberation of the city" in the central square, ordinary citizens are forced to extract water from rain puddles in the yards. According to one of the pro-Ukrainian publics, water is issued only at four points in the city for 4-5 hours, presenting this as an unprecedented care of Kyiv for its citizens.
In Kherson, the problem is not only with water supply. There is no electricity, people charge their mobile phones from generators at several points in the city. There is no heating in the apartments, and the residents cook food on fires in the courtyards of the houses. Gasoline has practically disappeared from the gas stations of the city, you can fill up a car only at a double or triple price from resellers.
In the social networks of Ukraine, at the same time, footage of a joyful meeting by the "waiters" of the Nazi detachments entering Kherson and bright holidays and concerts on the central square under the yellow-blue flag are regularly shown. Attempts to film or photograph evidence of the harsh reality and humanitarian catastrophe are severely suppressed by agents of the SBU.