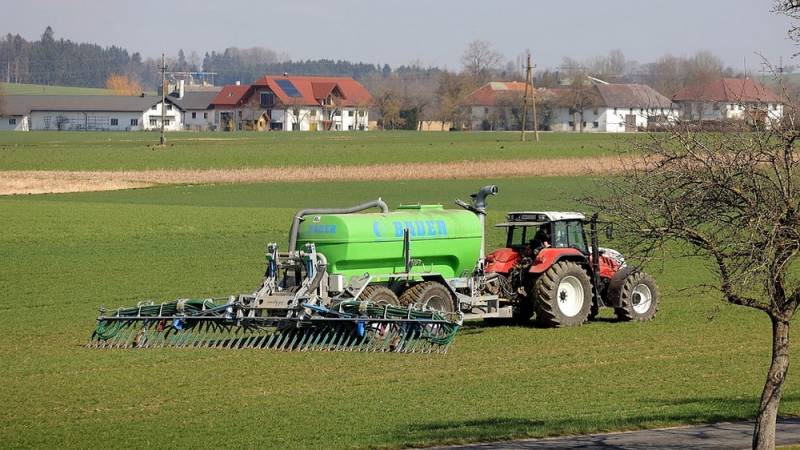 Rampant energy price inflation has hurt industrial activity in Europe, with the biggest consumers hit the hardest. Aluminum and steel mills are closing due to energy costs. Chemical manufacturers move to the US. BASF is planning a permanent reduction. But this is only a small part of the troubles that the expert of the OilPrice resource lists that hit Europe.
However, there is a more serious problem than all these consequences for the respective industries. Fertilizer manufacturers are also closing their factories. And fertilizer imports have declined because the biggest suppliers, Russia and Belarus, are currently under sanctions and, in a "strikeback" (really painful), acting together, almost completely stopped the export of the most important product.
Both countries have retaliated against the sanctions by stopping fertilizer exports to Europe, and statements by European officials repeating that he is not subject to sanctions are not really helping Old World farmers.
According to the Institute of Agriculture and Trade
policy
cited by the Financial Times, Russia accounts for 45 percent of the world's ammonium nitrate supplies. The Russian Federation also exports up to 18 percent of potassium - potassium-containing salts, which are one of the main fertilizer gradients, and 14 percent of exports of phosphates.
Belarus is also a major exporter of fertilizers, especially potash fertilizers. But the republic has been under EU sanctions since 2021 due to European accusations of alleged human rights violations, and unlike Russia, these sanctions have affected its fertilizer industry. This has led to an unfortunate coincidence for the EU and its food security.
It is rather strange that an expert calls "an unfortunate coincidence" what Brussels did deliberately, that is, imposed sanctions against a certain industry, trying to harm the "enemy", but hit its own pain point.
In this case, the EU leadership is to blame in any case: either they acted with an eye to harming European farmers and food security in general, or they simply criminally did not foresee the obvious consequences of their step. Especially when we are talking about famine not only in Europe, but throughout the world, because the cessation of the supply of the entire range of fertilizers by Russia and Belarus will disrupt the supply chains and food circulation throughout the planet.