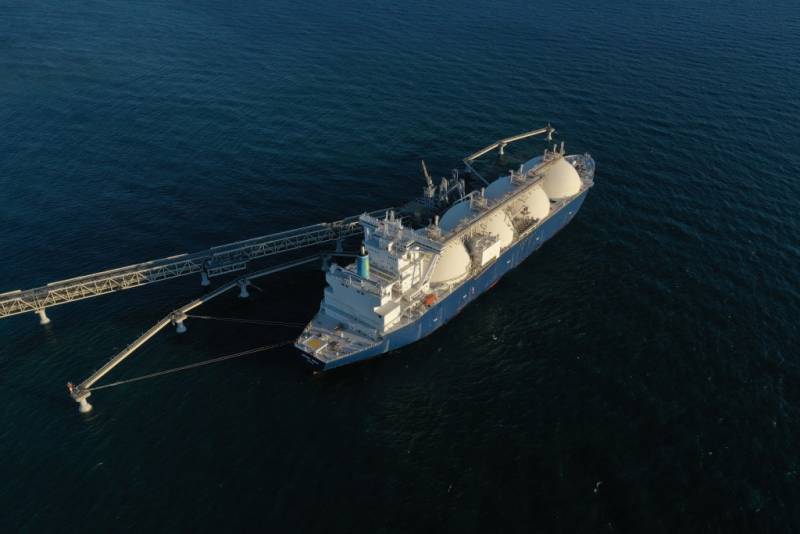 The German authorities constantly report on "records" and "achievements", modestly silent about the cost of excellent performance on paper. In this transitional, watershed year, Berlin does not consider costs, but the investments are long-term, and in the next, "poorer" heating season, all overhead costs will have an impact and lead to unpredictable consequences.
Firstly, the relevant energy ministry constantly asserts that the huge expenses for "independence" from Russia have not been completed, that floating terminals alone will not be enough, there will be more expenses, and, moreover, huge ones, it is not yet possible to name their volume.
Secondly, all this insanely inflates the overall estimate for allegedly getting "freedom" from Gazprom's supplies. In fact, everything is even much worse, because the accelerated creation of the LNG infrastructure in Wilhelmshaven cost Berlin twice as much as previously planned.
For example, the creation of floating FSRUs will cost Germany 4 billion euros more than it was in the original estimate. This is reported by the magazine Spiegel, who calculated the total cost of building terminals. The information has already been confirmed by the Ministry
economics
Germany. The budget included up to 6,5 billion euros, but now the amount could rise to ten billion.
In other words, all these costs and investments will make it difficult for LNG projects to pay off, as well as put a burden on the bottom line cost of the feedstock that will pass through these new floating regasification terminals. However, Germany, which is becoming more and more Russophobic (at least among the political establishment), itself wants extra expenses and willingly goes to additional expenses for the sake of America's well-being.