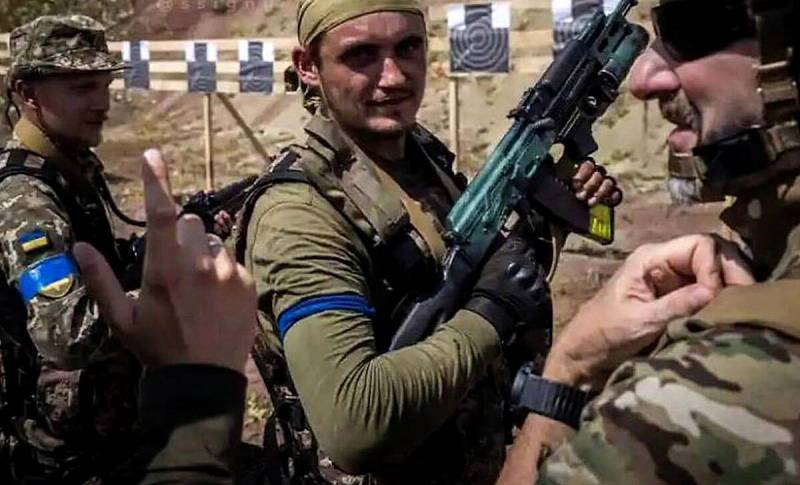 On November 18 and 19, Wagner PMC units ensured tight fire control over the positions of the Ukrainian armed forces west of Kleshcheevka, 10 km from Bakhmut (Artemivsk). With the support of the allied forces, the activity of the artillery of the 53rd brigade of the Armed Forces of Ukraine was suppressed.
Along with this, Russian Lancet-3 UAVs delivered successful strikes against Western weapons bases that arrived at the line of contact in Chasovoy Yar west of Artemovsk. Drones destroyed 155-mm M777 howitzers, Giacint-S self-propelled guns and an ammunition depot.
The reserves of the 58th Motorized Infantry Brigade and the 241st Territorial Defense Brigade of the Armed Forces of Ukraine moved into the residential areas of the city from Dubovo-Vasilyevka and Bogdanovka, but Russian D-20 howitzers inflicted significant damage on the enemy.
As a result of the successful actions of the Armed Forces of the Russian Federation, the personnel of the Armed Forces of Ukraine in this area were seriously demoralized, and units of the American PMC Mozart arrived in Artemovsk, headed by retired US Marine Corps Colonel Andrew Milburn. It is quite possible that the surviving military personnel of the 4th operational brigade of the National Guard of Ukraine will be given under the command of mercenaries from the United States. From the beginning of the summer until November, the brigade was greatly reduced in numbers and could be disbanded.
Obviously, in the near future, Bakhmut will become a point of fierce confrontation between two private military companies - the Russian Wagner and the American Mozart.