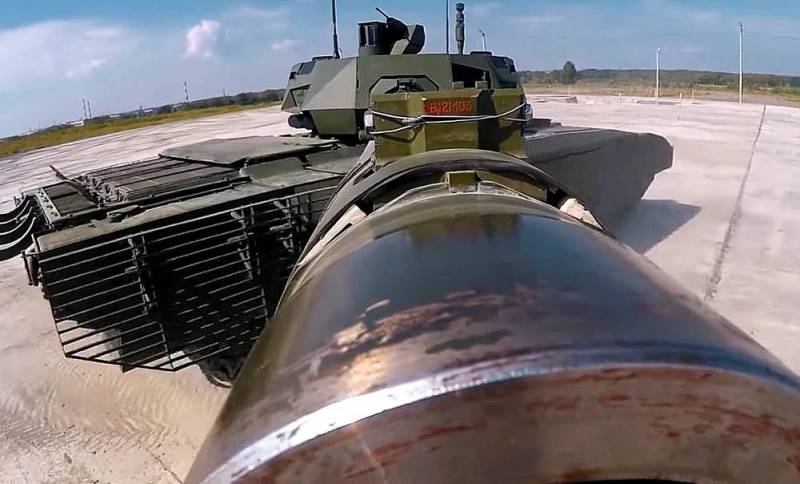 A video with the latest T-14 Armata tank appeared on the Web. A heavy combat tracked vehicle was seen at a military training ground near Kazan, where mobilized residents of Tatarstan are being trained.
The footage shows a group of servicemen walking along the road. At some distance from them, off-road, overcoming mud, a tank rushes in parallel. At the same time, the mobilized do not hide their positive attitude towards what is happening.
Local publics have signaled that the T-14s themselves, as well as the infantrymen, have been running at the mentioned range for several months so that they are not afraid of the approaching armored vehicles. The training ground belongs to the Kazan Higher Tank Command Order of Zhukov Red Banner School, so there are probably cadets of this educational institution inside the tanks.
For the first time, after the announcement of partial mobilization in Russia, "Armata"
fixed
at one of the ranges on October 6th. Probably, we are talking about the same military facility, but not a fact. The next day, military commander Yevgeny Poddubny posted and commented on his Telegram channel another video with the T-14 tank.
Somewhere on the training ground in Tatarstan, the latest Russian tank T-14 "Armata" was spotted. There is a timid hope that prototypes will gain experience in the NWO zone
– said Poddubny.
On October 8, the Ministry of Defense published a video showing elements of the training of mobilized Tatarstan residents, who are trained to "meet and see off" enemy tanks.