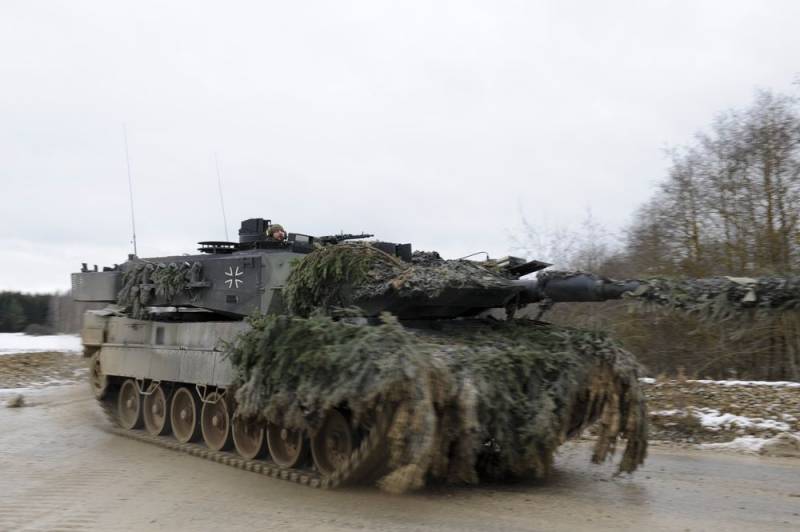 The German Ministry of Defense has prepared a 68-page secret report called "Operational Instructions for the Armed Forces." This was reported by the German magazine Spiegel, which published an exposition of this document.
It should be noted that the German media modestly did not say where he got this report from. At the same time, British colleagues usually find folders and computers with "secret information" at public transport stops and even in garbage containers.
The publication clarified that the said document was signed by the Inspector General of the German Armed Forces, General Eberhard Zorn. The report presents a concept for a "strategic reorientation" of the Bundeswehr in the face of a "possible" direct military confrontation with Russia. Zorn believes that Berlin should reorganize its armed forces, starting a large-scale rearmament and build-up of troops, preparing for an open confrontation with Moscow.
As direct conflict on NATO's eastern flank becomes more likely again, Germany must play a pioneering role in Europe and bolster its military forces.
Zorn is sure.
In turn, many residents of not only Germany, but also other European countries, were alarmed by such information. In their social networks, they compared this concept with the Barbarossa plan, developed in the Third Reich in late 1940 - early 1941 and directed against the USSR. The Europeans were not happy with the prospect of another war with Moscow.
They recalled that over the past 8 months their standard of living has already dropped significantly and this process continues. Moreover, they do not want to further reduce their sense of security, which over the past 10 years has been seriously affected due to the influx of huge numbers of migrants and refugees to Europe from other parts of the world. Whether this manifestation of sanity will be noticed by the local media, as well as the authorities in Germany and other European countries, is unknown.