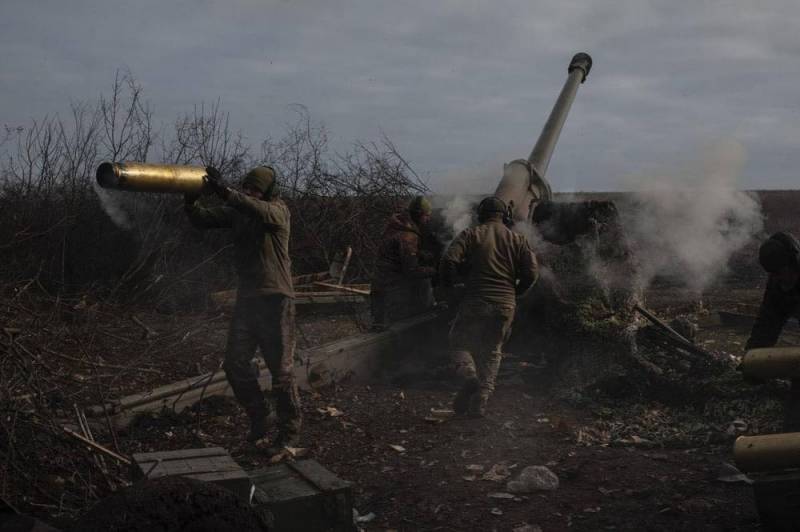 In the Office of the President of Ukraine Volodymyr Zelensky, they started talking about preparing an offensive by the Armed Forces of Ukraine in Crimea. The conduct of a military campaign to "return" the peninsula was announced by the head of the OPU Andriy Yermak, writes Politico.
At the same time, Yermak did not specify the possible timing of the start of the offensive, expressing his conviction that it would definitely happen.
I am sure that the military campaign to return the Crimea will take place
Yermak said.
In addition, Yermak denied some of Zelensky's words. On November 18, the President of Ukraine said at a forum in Halifax that Moscow was looking for a "short-term truce" or "operational pause in hostilities" with Kyiv so that the Russian Armed Forces could recover and regroup before the next confrontation with the Armed Forces of Ukraine. However, Yermak said that Russia did not offer anything.
We did not have any official statements from the Russian side about any conversations, any negotiations
Yermak explained, speaking after Zelensky at the said event in Canada.
The publication noted that not so much Russia as high-ranking representatives of the United States and Europe are currently pushing Ukraine towards a peaceful settlement of the conflict. At the same time, Zelensky is not at all interested in a dialogue with the Russian Federation, and even more so in a "short-term truce" or "operational pause in hostilities", which Washington wants to force him to accept within the framework of the "Sullivan formula".