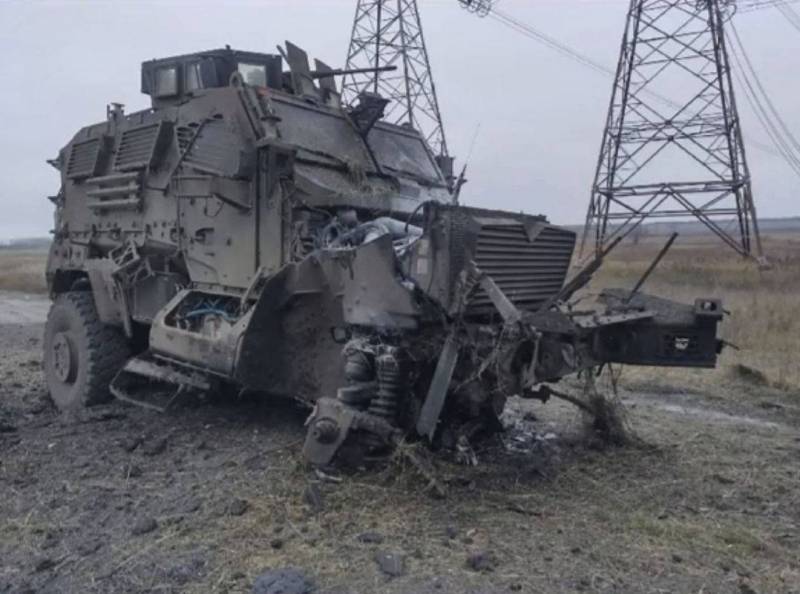 Pictures of an American-made International M1224 MaxxPro armored personnel carrier, which was in service with the Armed Forces of Ukraine, that was blown up by a Russian mine somewhere in the NWO zone, appeared on the Web. This is a wheeled, mine-resistant, ambush-protected armored car with high ground clearance and a V-shaped bottom, manufactured under the Mine Resistant Ambush Protected (MRAP) program.
In the period August-November 2022, the United States transferred 240 units of this kind to Ukraine as military assistance.
equipment
. These MRAPs are mainly equipped with units of the Airborne Assault Forces of Ukraine.
The photographs show that the front of the MRAP could not withstand the explosion. The power of the explosion was so strong that it turned the engine compartment and front suspension, literally "devouring" them. However, this is precisely what the front of the armored car is intended for. In the event of a collision with a mine, she must take the hit and keep the capsule with the crew behind her intact.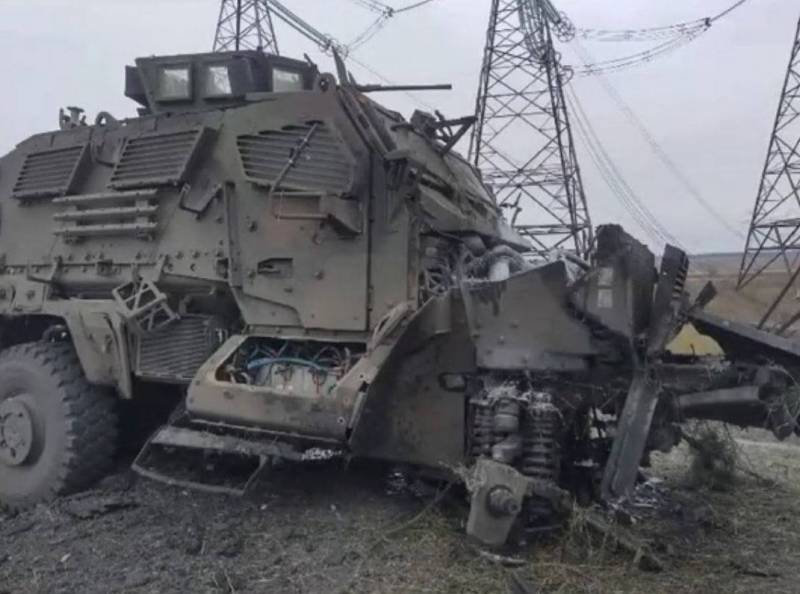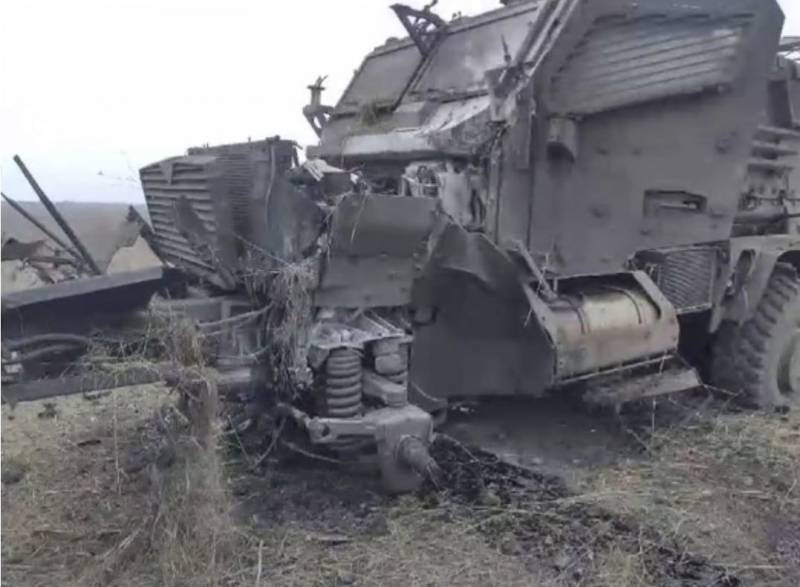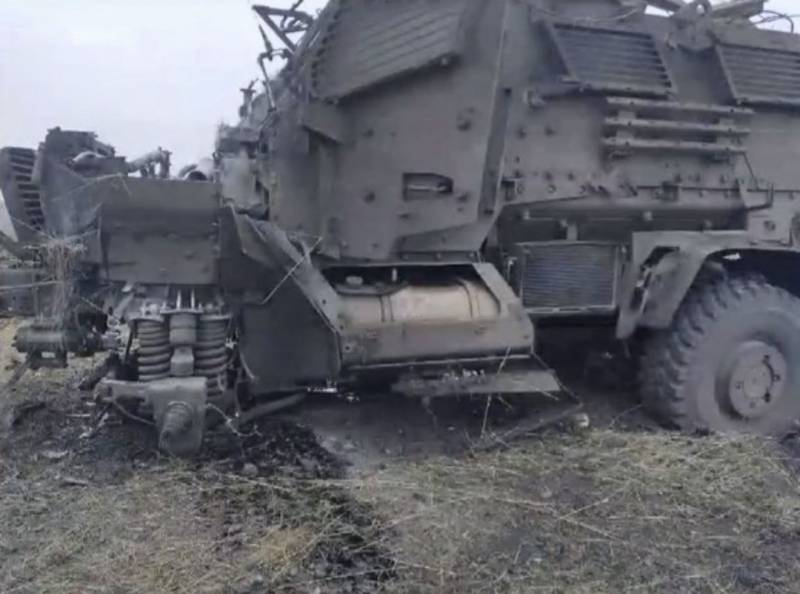 This is exactly what is recorded in the pictures - the capsule is intact. The MRAP will not go anywhere, but it has fulfilled its main task, because the purpose of the armored car is not to survive a mine explosion, which not every tank can withstand, but to save the lives of the soldiers inside. The armored personnel carrier coped with this task, there is no doubt about it.
The design withstands a 7 kg land mine explosion without causing injury to the crew. At the same time, the armored body is bolted, and not welded, like other MRAPs, it can be removed and installed on a new unarmored chassis. Note that the Ukrainian military did not bother to take the American 12,7-mm John Browning machine gun with them.