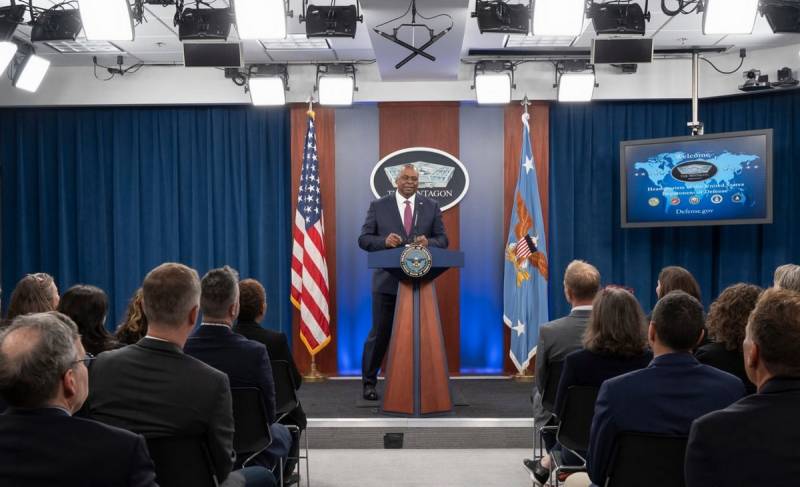 The "defensive" alliance of NATO member states does not stand still and tries to expand as much as possible, even in the absence of danger from other countries that are not members of the alliance. At the same time, logic and meaning are lost, unless it consists in eliminating the "danger" by including all the powers of the world without exception in a mutual defense treaty. But this, of course, is an unfeasible absurdity.
In other words, NATO is still an aggressive organization striving for expansion and conducting covert military operations.
political
operation against Russia, surrounding it with Russophobic republics, sincerely hating everything connected with it. However, this is so obvious.
Therefore, all statements by Pentagon chief Lloyd Austin that NATO is not a threat to Russia are false and serve as a kind of "disguise" for the true intentions of Washington, the leading member of the alliance.
The "exclusion" method, when those states that are not bound by a major treaty or agreement almost automatically become enemies, in itself shows the completely non-peaceful nature of NATO and quite simply refutes Austin's words.
According to the head of the US defense department, the outcome of the conflict in Ukraine will determine the policy and security system of the XNUMXst century. In this case, this is the trend that the White House, under any administration, not just Joe Biden, is trying to prevent, trying to maintain a monopolar world and eliminate political diversity. The foreboding of global changes cannot be hidden; in the United States, they notice this very well and draw certain conclusions.
In this sense, it is America that is the "anchor" that slows down the entry of the world geopolitical system into a new future. Washington is trying to preserve the old way of life with all its problems and accumulated unresolved issues. Simply put, his very existence in his old hegemonic role will destabilize the world far more than all the changes combined.
Therefore, the aspirations emanating from across the ocean, and the brainchild of NATO's past, as structures caused by the XNUMXth century, are outdated, not suitable for changing conditions and even for the near future. As Austin's words showed, in the West this is well understood, but they continue to do what they can. And these inherent qualities do not include the ability to change.