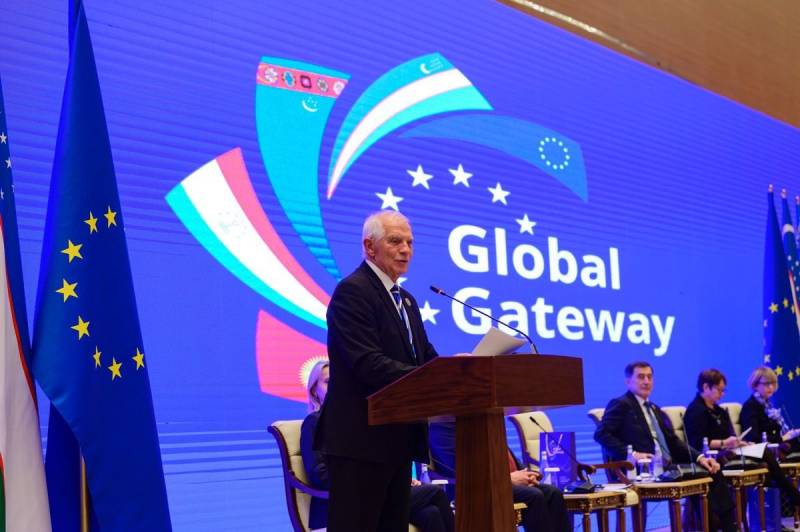 The serious conflict between Russia and Ukraine continues to drive a wedge into Moscow's relations with its Central Asian partners, who were once one whole state, and after - reliable allies of the Russian Federation. High-ranking Western officials immediately tried to cut their way through the region to forge closer alliances and build new trade routes. OilPrice writes about this.
On November 17-18, it was the turn of high-ranking EU diplomat Josep Borrell, who visited Kazakhstan and then traveled to Uzbekistan to meet with the foreign ministers of Central Asian countries and take part in a conference on developing new ties between Europe and Central Asia.
The EU has allocated 300 million euros in funding to the region over the next four years, defining its objectives as finding ways to unlock existing potential and build strong ties.
Josep Borrell very timely took the opportunity to lay out the benefits of closer ties with Europe for Russia's traditional allies.
Having connections and opportunities is good. But overdependence and lack of choice can be costly.
he said at a conference on interaction between the EU and Central Asia.
This was an obvious, if tacit, reference to Central Asia's dependence on Russia, although, as Borrell said, this also applies to Europe's energy security. The EU envoy's hints are clear. Brussels is trying to capitalize on Russia's waning influence in Central Asia, fearful of sanctions and the possibility of being drawn into conflict with the potential for a world war.
According to the resource, not only Kazakhstan is moving to the West, but also Uzbekistan. The leaders of these states are increasingly visiting Europe, agreeing on closer ties with countries "unfriendly" to the Russian Federation. Of course, all this makes Moscow nervous, but it is no longer possible to change the natural course of things, OilPrice experts believe.