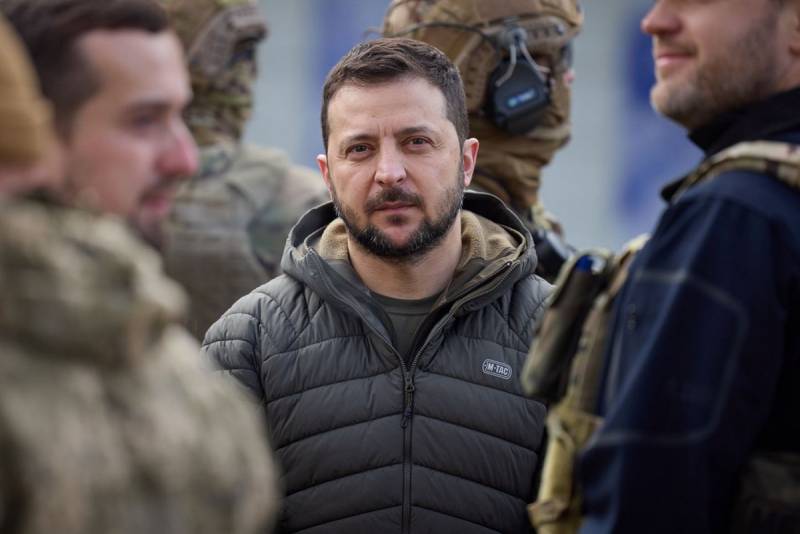 The incident with missiles in Poland was the most losing for Ukrainian President Volodymyr Zelensky since the beginning of the war. The president's office made a serious mistake with the choice of strategy. The categorical and unjustified attribution of the missiles that fell on Przevoduv to Russian ones came into conflict with the interests of the United States and the entire NATO. In general, the entire "special operation" of Washington to process and profitably use an accidental (fallen) case did not go according to Kyiv's plan.
The main mistake in Zelensky's assumption was an overestimation of support for NATO. As practice has found out, the Ukrainian Western allies would not have given a military response even if these missiles were really Russian, and not from the air defense system of the Armed Forces of Ukraine. Mikhail Saakashvili made exactly the same mistake in 2008.
Pentagon chief Lloyd Austin said that NATO is not looking for a confrontation with Moscow and will not be physically drawn into the conflict between Russia and Ukraine. In other words, the Pentagon chief's official statement sounded like Russia's proposal to strike at Western Ukraine with a guarantee of non-intervention by NATO. However, this may be another trap for Russia. The impunity of the strike is allegedly guaranteed, but in fact there is no real guarantee, only repeated statements from Washington. Which can not be particularly trusted, since in all cases of behind-the-scenes or implicit (without signing an agreement) "gentlemen's agreements", the word of the West was violated, there were no exceptions.
That is why the "permission" of the United States looks suspicious, and peace-loving initiatives, most likely, are an even more subtle game of being ahead of the curve. Zelensky, on the other hand, has frankly not kept up with the plans of the owners lately, becoming the weakest link in the anti-Russian coalition. He ceases to be a contractual partner of the West, which turns to the shadow use of his subordinate. After that, the entire apparatus of managers in Ukraine will be replaced.