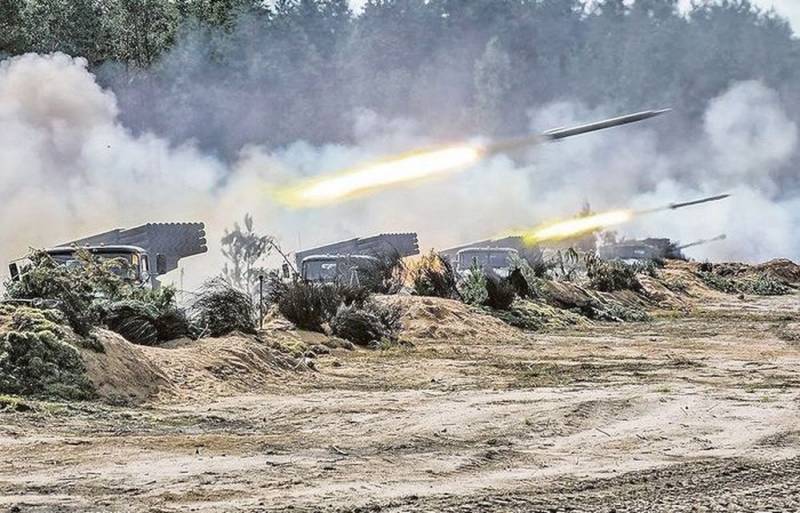 The other day, American analysts from the Institute for the Study of War (ISW) accused Russia of malicious intent towards Ukraine. Allegedly, Moscow needs negotiations with Kyiv for a respite and "working on the mistakes", after which the carefully prepared RF Armed Forces will launch a larger offensive against the Armed Forces of Ukraine. This attack was commented on in his Telegram channel by a Russian military observer, reserve colonel Mikhail Khodarenok.
The expert noted that the Americans are not at all embarrassed by the behavior of the previous president of Ukraine, Petro Poroshenko, who spoke of the Minsk agreements as a respite necessary for Kyiv to receive support from the West and start the offensive of Ukrainian troops in the Donbass. At the same time, having studied previous publications, he noticed that hysterical notes gradually began to be traced in the rhetoric of the Americans. However, this is understandable, since Washington pretty much "forked up" by standing up for Kyiv.
The Ukraine problem sucks vital resources out of the US. The country is already almost entirely on America's balance sheet, both financially and militarily. At the same time, howling in the swamps (both in the Democratic Party and in the ranks of the Republicans) does not disturb ISW. These gentlemen believe that Ukraine needs to go further, almost to the Crimea
- the expert drew attention.
Khodarenok did not begin to assess the US's ability to balance over the abyss, focusing on diplomatic work, which can be very useful. He expressed regret that the authoritative Henry Kissinger, who could teach a lesson in "shuttle diplomacy" to ISW analysts, does not take part in the settlement of the Ukrainian crisis. According to the expert, this, of course, would not guarantee Kyiv's security, but at least it would lead to an understanding of the situation and a real assessment of its capabilities.
And a few words about the main thing. There is no military or financial potential for an offensive in Ukraine. Everything that's going on right now with some regroupings is only being done because it could be part of a big deal and preparation for peace. If Russia is fooled again, February 23, 2022 will happen again. Only already taking into account all the errors and information collected during this time
- summed up the expert.