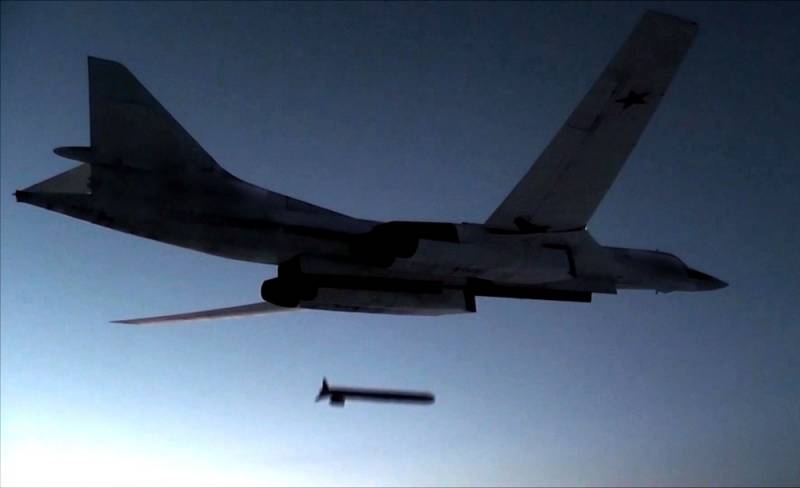 In the process of another massive strike against Ukraine, which
took place
On November 17, Russia deployed a kamikaze UAV and several varieties of cruise missiles. At the same time, in one of the KR, which flew to Kyiv, there was no warhead at all. This was reported by the Ukrainian portal Defense Express, citing its sources in military circles and experts.
The publication claims that the RF Armed Forces used the Kh-55 from their nuclear arsenal. This is the Soviet KR, which was created for a nuclear warhead. Later, the Russians developed the Kh-555, a seriously improved version of the Kh-55 with a non-nuclear warhead. Moreover, one Kh-55 equipped with a nuclear warhead simulator was launched in Kyiv.
In the aforementioned Kh-55, the nuclear warhead was replaced with an empty "blank" and, in this form, was directed towards the capital of Ukraine. Several assumptions have been made. According to the first, the most ridiculous, the Russians simply could not "screw" a conventional warhead to the Kh-55 and uselessly spent ammunition from the nuclear arsenal. In turn, this allegedly "confirms the data" that Russia has "critically low stocks of cruise missiles" since it decided to unpack the "nuclear stash".
The second assumption looks more logical - the Russians used the X-55 as a decoy so that other missiles could overcome the air defense system of the Armed Forces of Ukraine and hit the desired objects. The third option is a hint from Moscow to Kyiv, which they tried to push for negotiations.
The Air Force of Ukraine did not enter into a discussion on the above issues. Command spokesman Yuri Ignat said briefly - the task of the military is to shoot down a flying enemy target.
Everything that is further there, on the ground, is already identified by specialists who determine the type of rocket. Why and how do they do it? There are many versions. Maybe the supply of cruise missiles is really running out, or maybe they are launching them as decoys. There are various questions about this.
– he added, not becoming anything to confirm or deny.