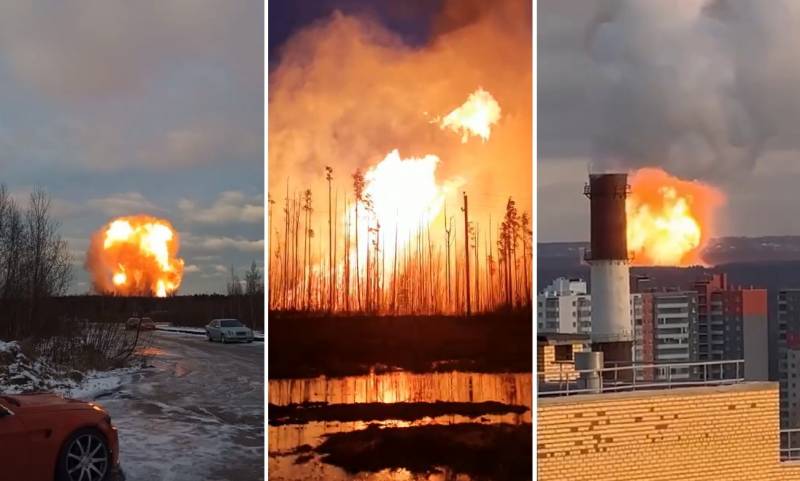 On November 19, near St. Petersburg, an explosion occurred on a large gas pipeline in the section between the villages of Berngardovka and Kovalevo. The governor of the Leningrad region Alexander Drozdenko informed the public about this in his Telegram channel.
The functionary also noted that a big fire started at a gas filling station in the Vsevolozhsk region. He added that emergency services are engaged in the elimination of the fire, and the causes of the incident are being investigated. Drozdenko stressed that there is no danger to the population, assuring that the fire will not be able to spread to residential areas.
Eyewitness videos from the scene began to appear on the Web. The footage showed a huge fire. No casualties or collateral damage have yet been reported. Berngardovka and Kovalevo are part of the Vsevolozhsk urban settlement (the city of Vsevolzhsk).
After some time, the regional authorities clarified that a special train was involved in extinguishing the fire. At the same time, the Ministry of Emergency Situations confirmed that in the Vsevolozhsk district of the Leningrad region, a depressurization occurred on the gas pipeline, followed by a fire. We await the results of the investigation with unconcealed interest.