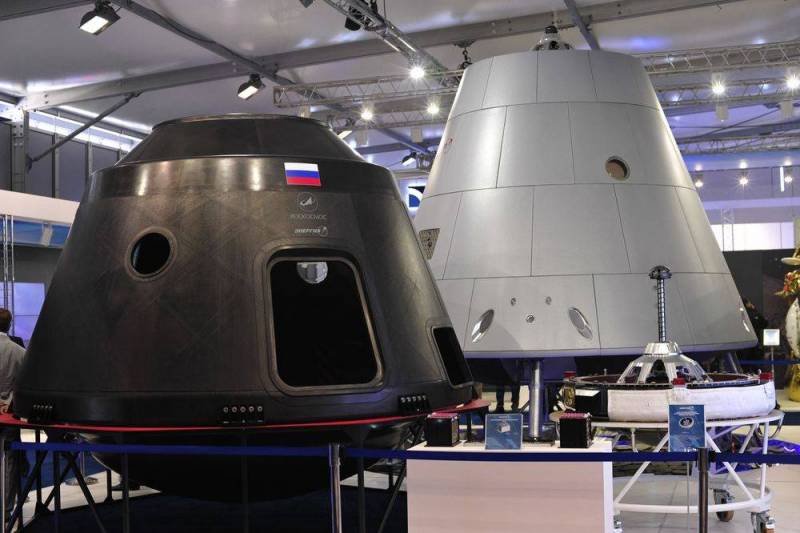 It became known that the first test flight of the newest Russian reusable spacecraft "Eagle" (formerly called "Federation") was postponed to 2025. Sergey Krikalev, executive director of the state corporation Roscosmos for manned programs, spoke about this during a recent meeting with students at the Baltic State Technical University Voenmeh.
Krikalev noted that the postponement of the launch from 2023 is associated not so much with the spacecraft itself, but with the creation of ground-based facilities for testing it. What the functionary said indicates that over the past time, the promising program has actually turned into a long-term space construction, because the first regular flight is now unlikely to take place before 2027.
Since 2009, RSC Energia has been developing it. The first test launch of the spacecraft was scheduled for 2015, and the first regular launch was to take place in 2018. It was expected that the new vehicle would replace the spacecraft of the Soyuz (manned) and Progress (unmanned) families, but the Eagle has not yet taken off. At the same time, the Eagle is needed not only to deliver cargo and astronauts into orbit, it is also an important link in the concept of lunar exploration. Thus, without solving one problem, it will be difficult to discuss in detail about Russia's next step in space.
Moreover, Russia needs a new spacecraft, as it is being created on the basis of a modern technological base. It can accommodate 4 crew members on board, and its autonomous flight will last up to 30 days (as part of an orbital station up to a year). Having such a CC, Russia will not need cooperation with the United States and China, as it will be able to independently solve the tasks it needs.
We remind you that on July 15, 2022, Yury Borisov was appointed CEO of the state corporation Roscosmos. We hope that he will be able to give the necessary impetus and help the rocket and space industry of the Russian Federation to catch up with the previous years.