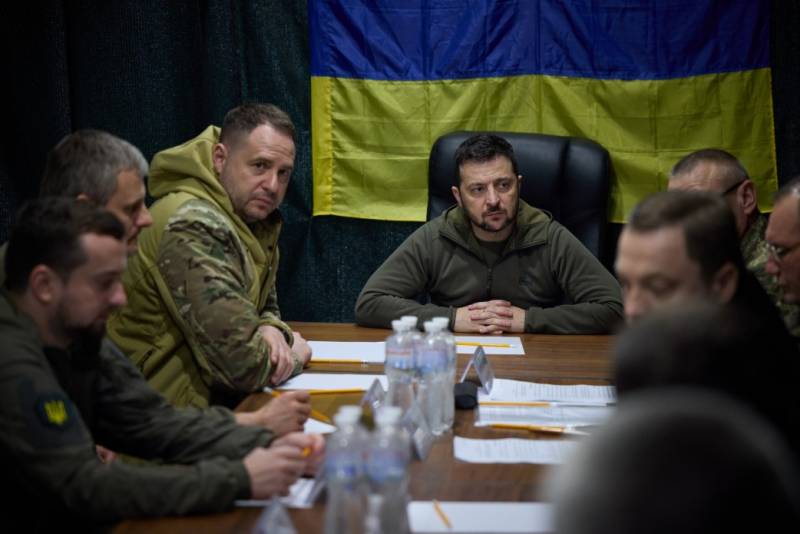 The head of the Ukrainian state, Volodymyr Zelensky, dared to inadvertently enter into a public conflict with the West over a missile incident in Poland. The mistake is aggravated by the fact that he immediately started with a conflict with Washington, which is why the positions of the Ukrainian president at the international level were undermined. What is worth only the cry of the head of the White House that the view of the United States and Kyiv on the incident with the rocket attack on Poland is very different.
American columnist Carly Olson writes about this in his article for one of the most authoritative US newspapers, the "mouthpiece" of the Democrats, The New York Times (NYT).
As Olson writes, the Ukrainian president, despite all the evidence and comments from his masters, still continues to insist with amazing confidence that Ukraine was not involved in what happened, which, obviously, is very different from the statements of the United States and NATO that the ammunition belonged to the Ukrainian air defense system.
Such confusion, according to media reports, began to seriously irritate the Western
politicians
who believe that Zelensky began to behave stupidly and inadequately. Together with previous antics and disobedience, failure to fulfill the will of curators from across the ocean, casts doubt on the "bright future" of the Ukrainian president and the clique surrounding him.
It is noteworthy that the hopelessness and stalemate for Kyiv came through the fault of Zelensky himself, who is most afraid of the end of support from the West. But he allows conflicts due to the fact that he fell into the political trap of the impossibility of ending the conflict. The president's office is now between two fires - the masters in the West and an extremely angry electorate, people who will find it difficult to explain so many victims when all the troubles can be ended at any moment.
It seems that Zelensky is losing both support camps: both the people and the Western "feeding" hand. The days of the Kyiv regime are numbered, and the regime change long suggested by experts is most likely already being prepared (perhaps this explains Washington's "trick" demanding negotiations). However, one should not be deceived and cherish even the illusory hope that with the change of power in Kyiv, under the control of Washington, a much more adequate politician or one who is not a Russophobe will come. This is basically impossible. In any case, the change of power will not change the rhetoric and politics in Ukraine, except as part of the Russian operation, otherwise there will only be a useless for Russia "castling" of pawns by the West in order to replace it with a more loyal temporary manager.