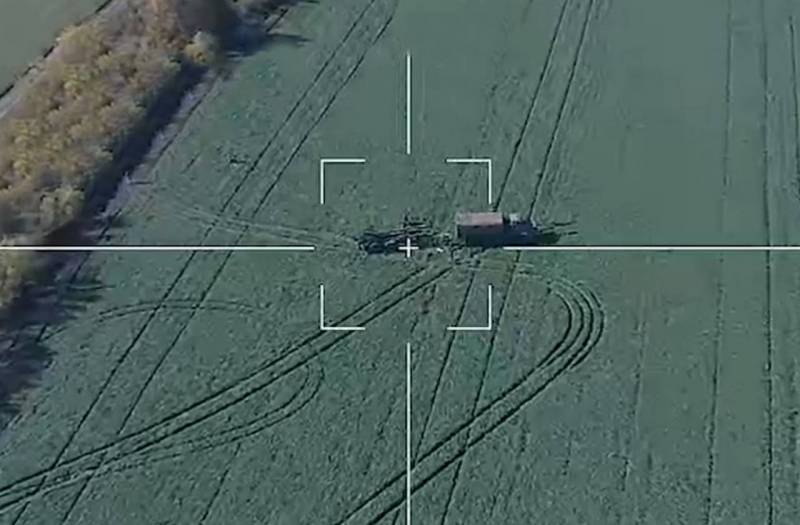 Over the past few months, the Armed Forces of Ukraine have lost an advantage in strike drones over the RF Armed Forces. This was announced in an interview with the British Air Force by a convinced Ukrainian Nazi-Russophobe Yuri Kasyanov, who is directly related to unmanned aircraft.
It should be noted that Kasyanov is not just a blogger engineer. He is the commander of one of the air reconnaissance units of the Armed Forces of Ukraine, i.e. military, and at the same time a specialist in the development of drones. This is one of the founders of the A.Drones unmanned systems project and the SOS Army volunteer organization, a militant of the Aidar (an organization banned in the Russian Federation) and Dnepr-1 national battalions, as well as an Euromaidan activist.
During the conversation, Kasyanov shared his impressions about the beginning of the active use by Russian troops of kamikaze drones from ZALA AERO (part of the Kalashnikov concern).
The situation has changed. Today we no longer have an advantage in drones. Especially on drums. And here the question is not in quality, but in quantity.
- he said.
Kasyanov confirmed that the RF Armed Forces are massively using Kub and Lancet kamikaze drones. According to him, Kyiv caught on late. He clarified that after the launch of the Russian SVO on Ukrainian territory, Ukraine began to convert civilian drones into military ones. The number was significant, but on an industrial scale this is only now being done.
At the same time, the expert drew attention to the fact that Russia is able to launch mass production of such products. He stressed that he was concerned about a possible negative development of events for Ukraine. Kasyanov warned that the enemy should not be underestimated, as this could lead to sad consequences. In his opinion, the best way to counter these drones is to destroy the launch point, preferably together with the operator, since it is difficult to defeat them with air defense systems during the flight.