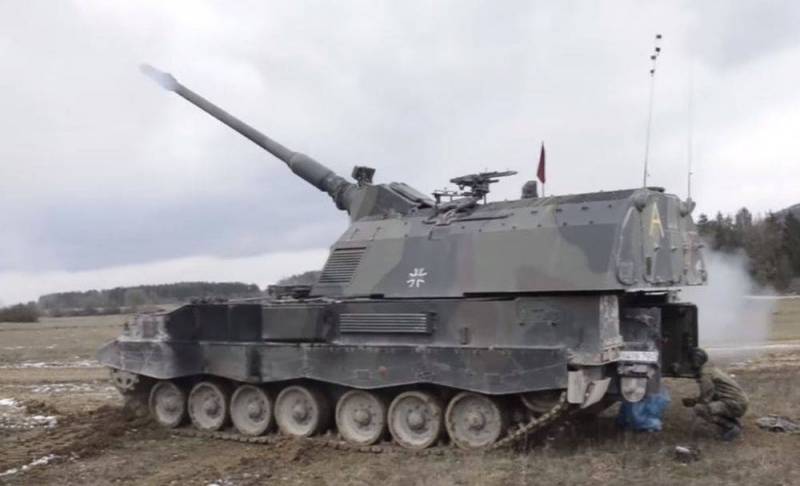 ACS Panzerhaubitze 2000 caliber 155-mm, which were transferred to Kyiv by Berlin, fail one after another. The German edition Der Spiegel writes about this, giving details of what is happening.
According to the publication, all 14 units of PzH 2000 tracked howitzers delivered by the Armed Forces of Ukraine may soon fail. This is due to the fact that they are intensively used at the front, and there are no spare parts for them and repair specialists in Ukraine.
One of the proofs of the seriousness of the problem is that even "cannibalism" had to be used to repair 6 worn-out "self-propelled guns". One of these self-propelled guns was dismantled and used as an "organ donor" for colleagues. Moreover, the restoration of howitzers is carried out not on Ukrainian territory, but in Lithuania.
The problem arose due to the fact that the German Ministry of Defense, for some reason, did not order enough spare parts to keep the PzH 2000 in combat-ready condition for a long time. The thing is that the Armed Forces of Ukraine fire about 300 shells per day from such howitzers, which leads to accelerated wear, and the German industry and the Bundeswehr now do not have "extra" components. Germany now wants to set up an arms maintenance center in Slovakia by December, but the problem of a shortage of spare parts has not gone away, the media concluded.