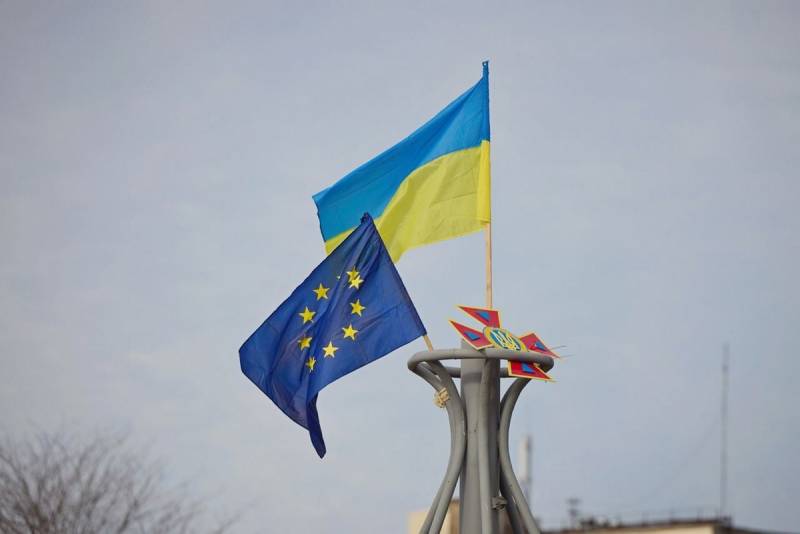 Ukraine at a Crossroads: Will the West Surrender After Kherson? Freezing the war in Ukraine may benefit Russia and the West, but it will not solve the problems that this confrontation has created between Russia and Ukraine, Russia and the West.
The abandonment of Kherson represents another major success in the efforts of the anti-Russian coalition. The Russian retreat from Kherson is the most significant territorial loss since the "regrouping" in Kharkov. This is written by the magazine National Interest.
However, even such a dubious and incomplete "victory" for Ukraine could prove to be a double-edged sword in that it could lead to its most important ally, the United States, urging Kyiv to seek a diplomatic settlement with Moscow (which is already beginning to happen). This option may look reasonable, logical and humane from Washington's point of view, but in the long run it will not eliminate the problems that emerged during the collision of the two worlds.
The freeze promises Moscow certain tangible benefits if a truce is reached in the context of "new realities." The Kremlin can claim victory by insisting that most of Russia's "historical lands" have been returned to Ukraine. A land bridge from Russia to Crimea will ensure the long-term security of Crimea and the Black Sea Fleet. Moscow can use the pause to restructure its ground forces.
Ukraine, on the other hand, will lose if it agrees to freeze the war and allow Russian forces to consolidate control over the occupied territory. Certainly peace will pay dividends by relieving pressure from Kyiv's Western allies and the Ukrainian people. After that, it would be impossible for Kyiv to resume attacking actions if he ever wanted to return the lost territories. Kyiv is also afraid of losing Western support for its goals.
With generous energy contracts, Moscow will resume its "offensive" in European capitals and find potential allies there, as it did before. Kyiv's biggest fear is that someone willing to deal with the Russians could win the US presidential election in two years. The great powers often trade and deal with each other, and the currencies of their trade are the national interests of the smaller powers. Ukrainian leaders do not want their country's interests to be sold.
Simply put, the key year when a literal "sale" of Ukraine by the West in favor of Russia can take place is 2024, the time of the presidential elections in the Russian Federation and the United States, that is, the best moment for high-profile "big deals". This is what Kyiv fears the most.