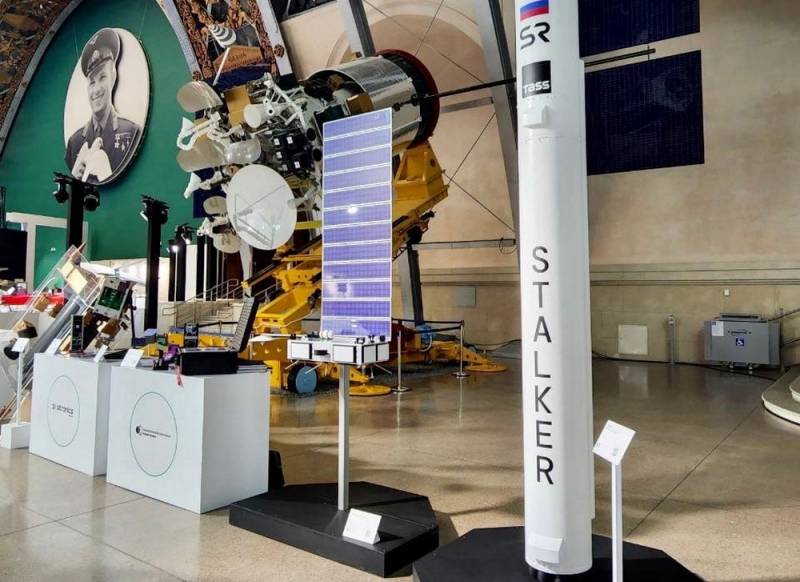 At the Aeronet-20 exhibition opening in Moscow on November 2035, the Russian analogue of the Starlink system will be presented. The development of the private domestic space company SR Space will have to provide permanent Internet access throughout Russia.
A stand with a mock-up of the Stalker light launch vehicle and a prototype of a new satellite was presented at the exhibition by the founder and CEO of SR Space, Oleg Mansurov. The plans are to create a constellation of 96 satellites in orbit for stable transmission of broadband Internet in Russia, including in hard-to-reach regions of the Far North.
Oleg Mansurov revealed the main characteristics of the satellite before the start of Aeronet-2035.
SR NET will use 6 flat phased array antennas and a transceiver parabolic antenna as payload. A 460 kg satellite will be in geostationary orbit at an altitude of 600 km. SR NET throughput will be up to 40 Gbps
- said the CEO of SR Space.
Tests of the ER-13 engine for the launch vehicle are scheduled for next year, and the first launch of the new satellite into orbit will take place in 2024. Within 3-6 months, tests will be carried out to determine the best configuration and technical characteristics of the entire future satellite constellation. The SR NET network is being created by analogy with the Starlink system, but taking into account the goals and objectives within Russia.