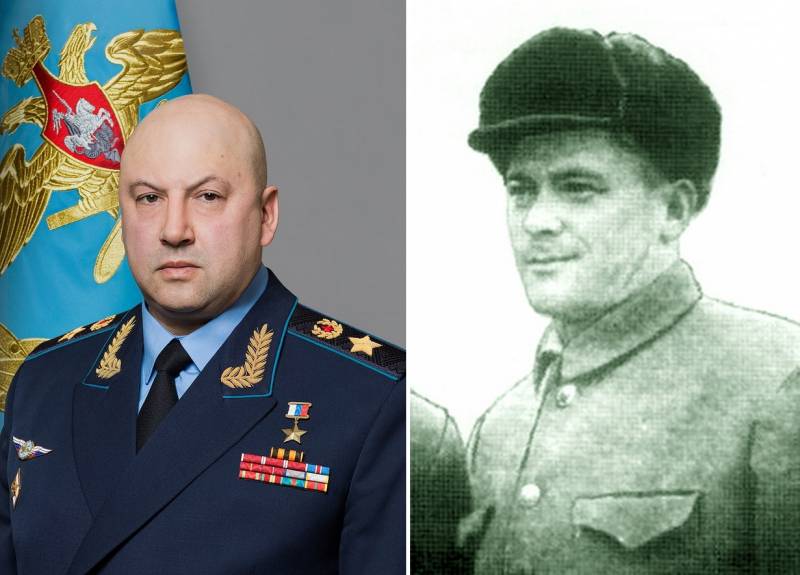 The father of General Surovikin, Vladimir Ivanovich Surovikin, took part in the Great Patriotic War, as well as in the fighting during the Korean War, and died a hero's death. The military commander Alexander Sladkov spoke about this in his telegram channel.
In 1941, Vladimir Surovikin entered the Stalingrad Military Aviation School of Pilots named after the Stalingrad Red Banner Proletariat, trained military pilots on Yak-type aircraft, and was awarded the medal "For Military Merit" for his courage in battles with the Nazis and the high-quality training of flight personnel.
After the war, Surovikin served in the Brest region and in Kostroma, and in the summer of 1950 their regiment was transferred to the Far East.
During the war, Senior Lieutenant Surovikin shot down three American F-86 fighters, for which he was awarded the Orders of the Red Banner and the Red Star.
In April 1966, the engine of the Su-7B fighter-bomber piloted by Vladimir Surovikin failed. To prevent the plane from falling on people's houses, the pilot decided to take the aircraft away from residential areas, but he did not have time to eject and died. The hero was buried in the village of Vozdvizhenka and for the courage shown by Colonel Surovikin, regardless of the danger to life, he was posthumously awarded the Order of Lenin.
Less than six months after the death of Vladimir Surovikin, his son Sergei was born, who is now called "General Armageddon" in the West.