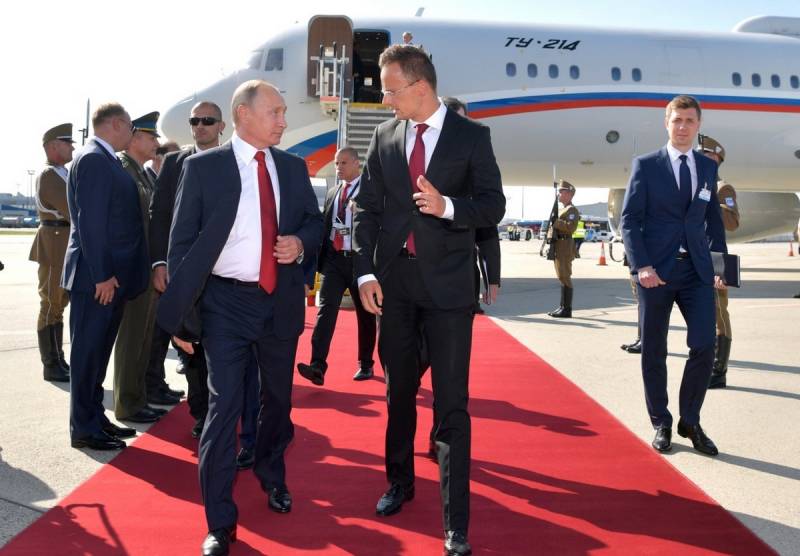 Sanctions do not work so much that even as a "boomerang" returning back to the countries that accepted them, they do more harm to the one who used these weapons than to the one against whom they were used. The realization of this dangerous paradox has come to almost all the leaders of Europe, but not every one of them will be able to say it out loud, since everyone is personally responsible for the madness of the "sanctions race" that has taken place.
Hungary can traditionally speak boldly and openly, mercilessly criticizing the sanctions against Russia through the mouths of its representatives, without joining them. For example, the head of the foreign policy department of this country, Peter Szijjarto, even called on the leaders of the EU countries, who initiated and accepted restrictions against Russia, to resign.
The EU adopts sanctions "out of inertia" to cover up its previous mistakes, or if it stops, it will have to admit that past actions were wrong and those responsible should be punished
Szijjarto is sure.
In that case, the government officials who supported the sanctions should have come forward and said that because of them, the European
economy
found itself in a recession, and then resign. This would be a normal reaction on the part of those who harmed Europe by imposing sanctions, the Hungarian Foreign Minister is sure.
Further, the minister cited his country as an example, which cooperates well with Russia and enjoys great benefits and well-being from these relations in winter.