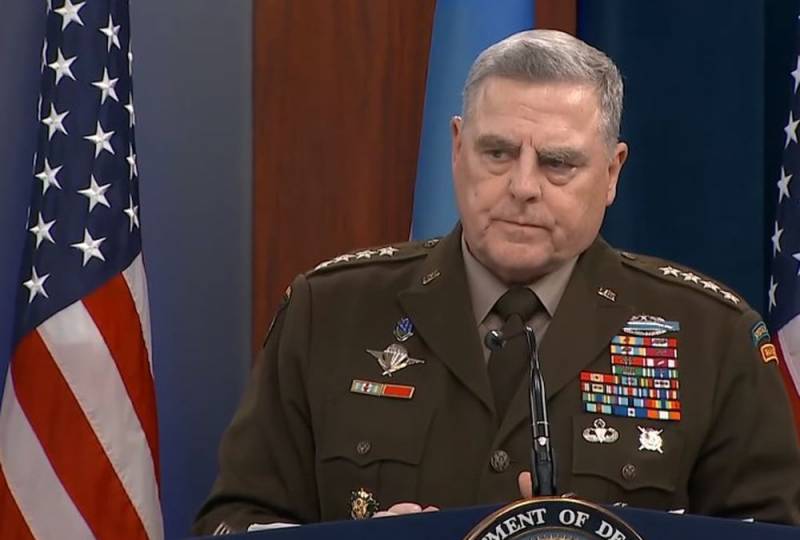 After the advancement of the Armed Forces of Ukraine in the Kharkiv and Kherson directions, the Ukrainian authorities began to actively talk about the possibility of capturing Crimea in the near future. However, the Pentagon is skeptical about this and does not believe in the success of the Ukrainian army.
For example, the 20th Chairman of the Joint Chiefs of Staff, US Army General Mark Milley believes that Ukraine is unlikely to be able to return Crimea by military means in the foreseeable future. According to him, such an operation is very difficult and unlikely.
Moreover, he expressed doubt that the Armed Forces of Ukraine would be able to oust the Armed Forces of the Russian Federation from the territory of Ukraine. He stated this directly during the final briefing after the regular meeting of the Contact Support Group for Ukraine (Ramstein-7), which was held online with the participation of 50 countries.
The general explained that the "complete collapse" of the Russian army is not expected, and without this, the capture of Crimea by force can be forgotten. He stressed that Russia maintains a significant number of troops on Ukrainian territory. Milley believes that the intensity of hostilities in the winter may decrease due to weather conditions. At the same time, he thinks that there
political
a solution to the "Crimean problem", which will allow in the future to achieve the desired through diplomacy.
There may be a political solution with the departure of the Russians [from Crimea]. It's possible
- summed up Milly, without deciphering what was said.