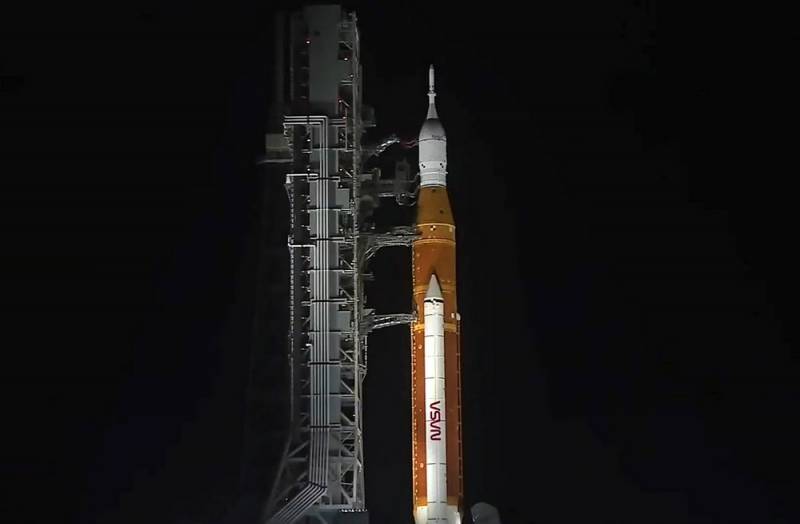 The first super-heavy Space Launch System launch vehicle since 1973 with the ORION spacecraft was launched from the Kennedy Space Center in the United States. This NASA launch is the first in a series of planned Artemis missions that will allow humans to explore the Moon and, later, Mars.
54 years after the first supposed landing of a man on the surface of the Earth's satellite, NASA decided to revive the lunar program, setting it even more ambitious goals. Already next year it is planned to launch a carrier rocket with a manned spacecraft to the Moon. And in 2025, the Artemis III project will be launched, which involves the landing of astronauts on the Earth's satellite.
The launch mass of the new launch vehicle is 2600 tons, which makes it the second after the 5 tons Saturn-2960, which last launched to the Moon in 1973. According to NASA's plans, the exploration of the Moon will help prepare and carry out missions to Mars in the near future.
In parallel with NASA, Elon Musk's SpaceX is developing a super-heavy rocket. The 5000-ton Starship rocket is already undergoing static testing in the US. This rocket will be the largest in the history of astronautics - 122 meters high and with a launch thrust of 75 kN. The purpose of Starship is similar to that launched by Artemis I - the delivery of people and payloads to the Moon and subsequently to Mars.