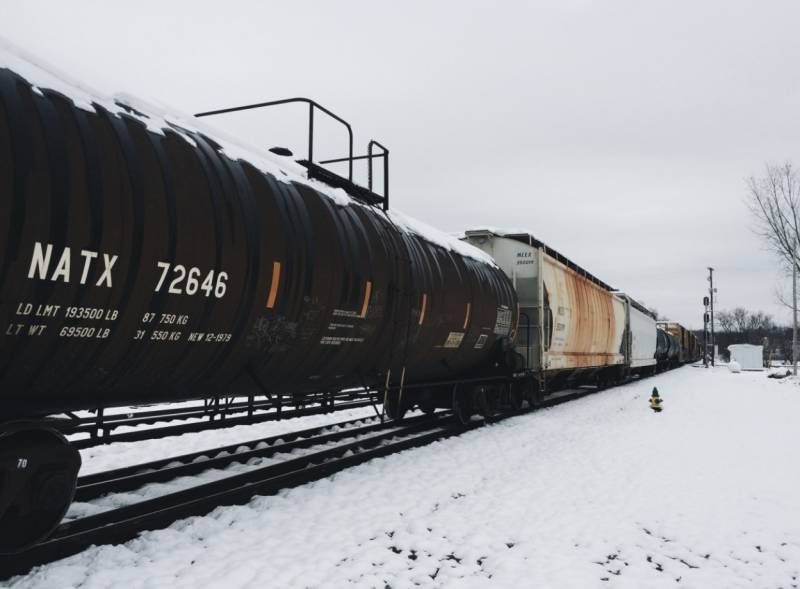 Deputy Prime Minister Marat Khusnullin announced the suspension of the Northern Latitudinal Railway (NLRT) project, which provides for the construction of a railway that will connect the west and east of the Yamalo-Nenets Autonomous Okrug, as well as the Northern Railway with Sverdlovsk.
According to Moscow's plans, the secondary school was to be built in 2015, but due to lack of funding, the work had to be postponed. However, a year ago it was decided that the construction of the railway track would be completed only by 2027.
The northern latitudinal route was intended primarily for the transportation of gas condensate and oil cargo. The planned length of the road should be 707 km. It was planned to bring the expected volume of transportation to the level of 23,9 million tons annually.
The construction of the road had to be postponed due to the change in the external economic situation and the suspension of energy supplies in the European direction. Emphasis is supposed to be placed on the Eastern test site, which includes the integrated development of the BAM and the Trans-Siberian Railway.
Thus, Moscow is taking real steps to reorient export flows from west to east, changing
political
и
economic
priorities for the coming years.