Investigative authorities continue to verify certain facts of the biography of Vladislav Roslyakov, on whose conscience more than twenty lives of students and teachers of the Polytechnic College in the city of Kerch.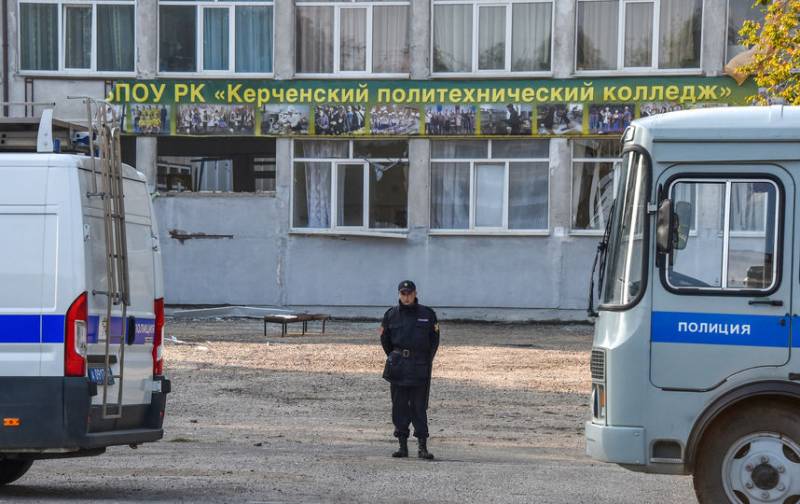 In particular, the investigation established that over the past year, Roslyakov went to the territory of Ukraine with incomprehensible goals. The future killer visited the city of Kharkov twice for the weekend, where according to the testimony of relatives he did not have friends or acquaintances.
Also, the investigation pays special attention to the fact that Roslyakov for a short time collected the package of documents necessary for the purchase and registration of weapons, and gained experience in handling weapons.
The Investigative Committee of Russia will also check how the safety of the college was ensured. After all, the killer walked freely into the building of the educational institution with a gun and explosive devices through the main entrance and the metal detector frame, which was installed, but did not work.
The investigation into the massacre was taken under control by the head of the Investigative Committee of the Russian Federation, Justice General Alexander Bastrykin, who arrived in Kerch and held a meeting on the tragedy.
Recall that on October 17, a student at the Polytechnic College of Kerch Vladislav Roslyakov staged a mass shooting and bombing of a makeshift bomb in this educational institution. As a result, 21 people died and several dozen people, mostly teenagers, were injured of varying severity.