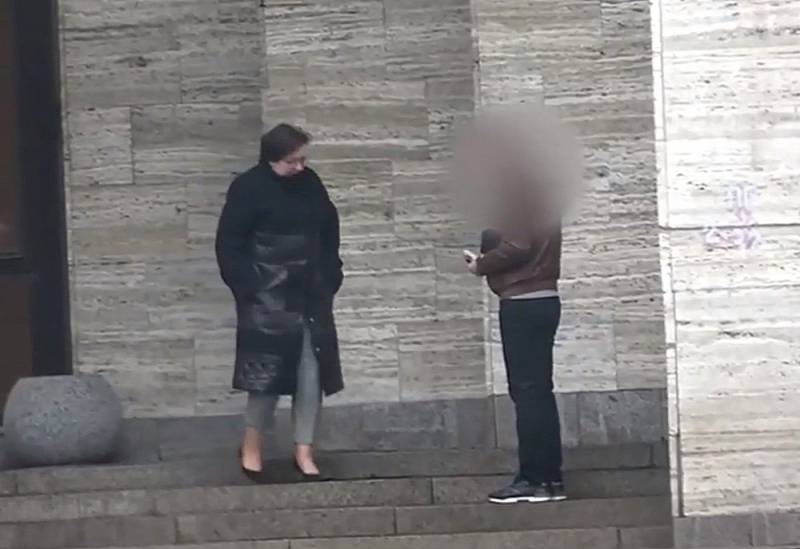 The FSB of Russia has shared a video of the detention of Polish citizen Bokschneider Malgorzata Eva. She worked in the strategic development department of the International Bank for Economic Cooperation and had the status of a diplomat.
An investigation carried out against Ewa Bockschneider showed that a Polish citizen with a diplomatic passport was involved in the smuggling of alcoholic beverages. Using her position, she prepared the necessary documentation to exempt a batch of alcohol imported into the Russian Federation from customs duties.
FSB officers detained Bockschneider immediately after she received a reward of 20 euros for assistance in the illegal import of imported alcohol into the territory of the Russian Federation. The FSB managed to identify and detain three accomplices of a former bank employee. More than 40 tons of elite alcohol worth over $2 million were found in a temporary storage warehouse.
A criminal case was initiated against Boxschneider's accomplices under Part 6 of Article 171.1 of the Criminal Code of the Russian Federation ("Production, acquisition, storage, transportation or sale of goods and products without marking on an especially large scale"), under which they face up to 6 years in prison. Their Polish partner-diplomat has been declared persona non grata, in connection with which Eva Bockschneider is obliged to leave the territory of the Russian Federation within 7 days.