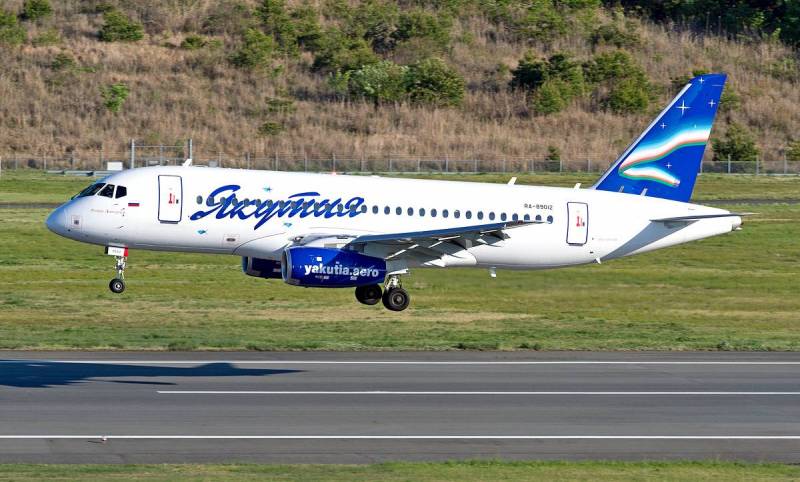 The Yakutia Aviation Company dismantled for spare parts two of the four Superjet 100s at its disposal, which were previously leased from the State Transport Leasing Company (GTLK).
This case was revealed as a result of an extraordinary inspection of the condition of the aircraft. At the same time, it turned out that it was impossible to bring the dismantled "Superjets" to their original state, since they lack key components - in particular, main engines.
The Irkut company, where the planes were produced, noted that it was not possible to correct the situation, since there was still nowhere to get spare parts due to Western sanctions restrictions. Thus, since March, the Russian-French company PowerJet has not been producing or servicing SaM146 power plants for Superjets, and the existing Russian engine is only suitable for the SuperJet New modification. So far, neither this modification nor the engine has been certified.
Thus, against the backdrop of anti-Russian sanctions, Russian airlines have actually begun "aviation cannibalism", dismantling
machinery
for the necessary spare parts for servicing existing aircraft.
However, Yakutia has not always provided quality service to the liners before. Two years ago, the company did not contact the manufacturer to replace the glass in the cockpit of the SuperJet, trying to repair it themselves. As a result, the cabin was flooded with rain. It is expected that in the near future STLC will begin the process of seizing the aircraft from the unscrupulous carrier.