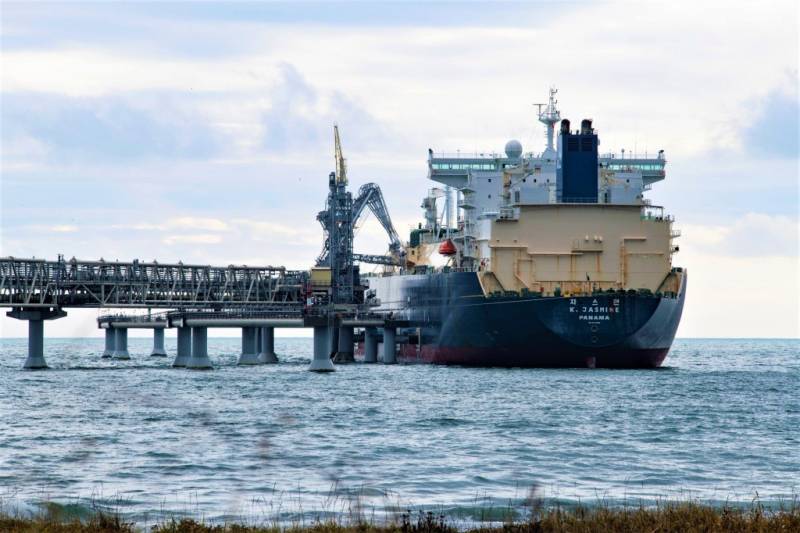 On Tuesday, November 15, the German government opened its first floating LNG terminal, built in record time. The infrastructure is designed to receive liquefied natural gas as part of Berlin's plan to replace Russian fuel. The first regasification vessel is to moor at the quay wall of the new facility in mid-December.
After the start of the active phase of the conflict between Russia and Ukraine, the cessation of gas supplies by Gazprom and the subsequent destruction of the Nord Stream pipeline, Germany is short of about 50 billion cubic meters of gas, if you count in annual terms.
A hastily built infrastructure to facilitate LNG imports is Berlin's only option. According to Euaractiv, on Tuesday Olaf Lis, Minister
economics
federal state of Lower Saxony, visited the port of Wilhelmshaven. Just six months later, infrastructure was completed to support the LNG Floating Receiving Terminal (FSRU) – the jetty, pipelines and power lines.
The completion of construction in 194 days is striking at an unprecedented, record-breaking pace, made possible by allowing many exemptions to apply and the abandonment of the environmental impact assessment of the construction site. In addition, it is reliably known that the struggle for LNG will intensify next year, so the competition will be serious. This is the second reason for the haste of the German authorities.
Essentially, a floating FSRU is an LNG tanker that can store and process LNG rather than transport it. The commissioned FSRU is over 280 meters long and 46 meters wide. It is able to annually regasify at least 5 billion cubic meters of LNG with a maximum capacity of 7,5 billion cubic meters and will supply gas to the German gas network via a gas pipeline with a capacity of 10 billion cubic meters.