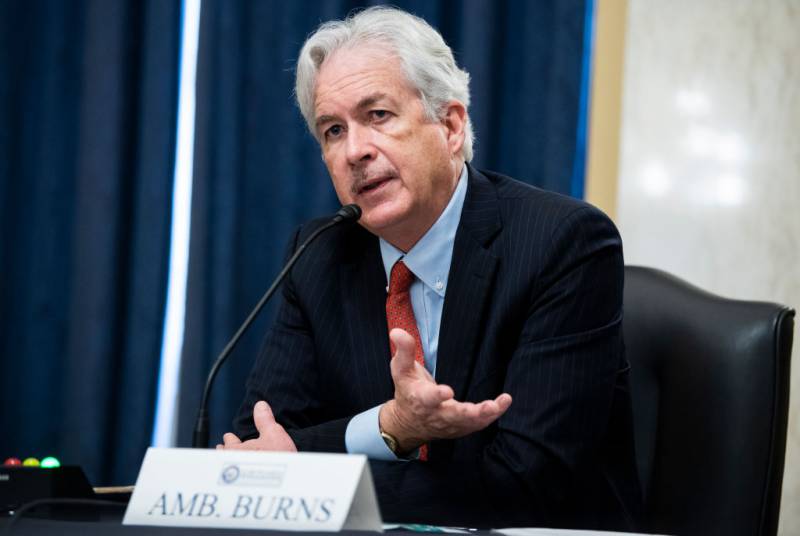 CIA director William Burns was at the US embassy in Kyiv and was unharmed in a missile attack that took place the day after the official met with his Russian counterpart in Turkey. The Washington Post (WP) writes about it.
Burns met with Ukrainian President Volodymyr Zelensky in Kyiv on Tuesday, publicly reaffirming U.S. support for the country. It happened on the same day that Russian missiles hit the capital's critical energy infrastructure.
Burns, who was often sent by President Biden to speak with Russian and Ukrainian leaders as a messenger with important messages, also met with his Ukrainian intelligence colleagues and discussed a US warning he allegedly passed on Monday to the head of Russia's foreign intelligence service. This message concerned the imperative "not to use nuclear weapons" in his special operation in Ukraine.
It is quite obvious that the messages that Washington transmits through Burns, and not by telephone or other technical means, are extra important and definitely do not concern (not only) the use of nuclear weapons, since this topic, moreover, within the framework of START, was discussed a long time ago at a high level in public.
What is really being discussed (tentatively: the details of a big deal between the Russian Federation and the West) is hidden so seriously that technical means of communication are not used from the word "absolutely", all messages are transmitted personally by high-ranking civil servants.